Expert Pest Control Company in Sunshine Coast Launches New Disinfectant Service Against COVID-19 Virus
Press Release
•
updated: Mar 20, 2020
Pest Control Queensland Sunshine Coast comes up with a new disinfectant service amid COVID-19 virus uproar.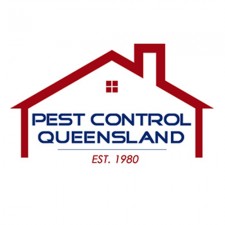 COOLUM BEACH, Australia, March 20, 2020 (Newswire.com) - Pest Control Queensland Sunshine Coast, an expert pest control company on the Sunshine Coast, has launched a new disinfectant treatment service to combat the spread of the COVID-19 virus.
Amidst the uncertainty and fears of the COVID-19 virus, the company has upped its game with the new service. The company is committed to using the safest and most effective products to enable efficient control of the virus and any harmful bacteria spreading.
New Website & Franchising Offer
Pest Control Queensland Sunshine Coast has also officially launched its new website, which features an array of services being offered, from preconstruction to termite barriers.
The company is also set to go live with franchising the brand, giving people the chance to buy a territory within Queensland. All of the systems can be used, and it's a brilliant chance for the people to associate themselves with an established and trusted name in the field.
Reliable Pest & Termite Control Service
For the past 35 years of its operation, Pest Control Queensland Sunshine Coast has been renowned for its speedy, discreet and professional service. Not only this, the company is also locally owned, and it offers affordable prices so that homes and company premises can be left completely clean and pest-free.
"Being one of the most established and reliable pest and termite control companies in Brisbane and Queensland, the team is brilliant at controlling unwanted creatures, bacteria and viruses from entering local businesses," Joshua Welsh, a spokesperson for Pest Control Queensland Sunshine Coast said.
At the same time, customers are always reassured that the company's technicians are fully licensed and insured, giving them complete peace of mind. Being members of the Queensland Building Construction Commission (QBCC), Pest Control Queensland Sunshine Coast is a trusted company that delivers brilliant services for newer homes and any renovation projects to ensure the area is clean and safe.
To find out more about Pest Control Queensland Sunshine Coast, visit the company's website at https://www.pestcontrolqld.com.au/

Pest Control Queensland Sunshine Coast
6/36 Lysaght St, Coolum Beach QLD 4573 Australia
1300 646 344​
Source: Pest Control Queensland Sunshine Coast