Experienced Educator From New Hampshire, Mark Christensen, Lists Top Schools Across the Country
Press Release
•
updated: May 4, 2017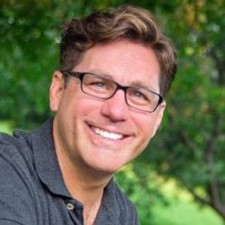 Newport, New Hampshire, May 4, 2017 (Newswire.com) - What Dr. Mark Christensen loves most about his job is that he has the chance to come face-to-face with teachers and educational staff, go to their schools, and really become involved with the things that are important. The field of education doesn't stand still, nor do the expectations. Currently, it is all about connecting with each other, which matters for faculty, students, and parents alike. Not just that, education is becoming more complex. Admissions officers, for instance, have to stay up to date with the latest enrollment software packages, after they decide to implement them. Furthermore, it is now hugely important that parents are properly involved in the education of their children.
During Dr. Mark Christensen's many years on the job, he has had some amazing experiences. And every time he visits a school, he learns something new. One of the things he has learned, for instance, is that both the school community and faculty find it much easier to transition into a new software system if key educators are provided with individualized training on that software. If that is done properly, then they will enjoy the experience more, and they will be more ready to champion the software and encourage others to use it as well.
There are three things that really stood out to Christensen, and he believes that they will be insightful for you as well.
1. Connecting Your Whole School
The buzzword for schools nowadays is "connected." Schools have been working toward this for years, trying to determine what it actually means. Bentley School is one establishment that seems to have figured it out. Students who are enrolled in this school find themselves and their family/carers getting involved in the entire journey. This involvement is seen everywhere, from submitting dinner requests to checking schedules, from waking up in the morning to sending teacher's notes. The school has figured out how to deliver important information the right way, at the right time, and, most importantly, by using the right types of devices.
A good video for those who want to learn from Bentley School in terms of online interaction, which is a really good source, can be found here: https://whipplehill.wistia.com/medias/dacygf0mu6
2. The Courage to Change
This is an example of a school that did all that could be done with existing software systems, but the school community needed more. The entire school's experience was redefined by board members, parents, teachers, and faculty members alike. The school had to move on to a new interactive, online system. The decision to do so was the right decision, but it also meant making many changes. They redesigned their admissions system to make it more user-friendly, and they changed their website to make it fully responsive. Furthermore, they enabled staff and faculty to use an interactive grading experience, while at the same time students and their parents could access all learning resources whenever they wanted to. Best of all, they were able to combine all of this into one system.
Check out the following video to see how the Miami Country Day School implemented new technology: https://whipplehill.wistia.com/medias/8046khob7n
3. Engagement During the Enrollment Process
Last but certainly not the least, there is Miss Porter's School, where admissions officers focused on how they could remain competitive, ensuring they could overcome any barriers and obstacles that stopped students from not just enrolling, but from staying in the school as well. Any new system they would use had to make life easier. Miss Porter's School is a K-12 school for girls in Connecticut, and they have implemented an enrollment management system that ensures the whole process is easier and cleaner.
The following short video explains the various benefits in terms of enrolling and retaining students, and personalizing the experience for parents/carers, while at the same time avoiding lost time chasing contracts: https://whipplehill.wistia.com/medias/k0e6k1tpb0.
About Mark Christensen:
Dr. Mark Christensen has worked in various roles throughout his educational career from classroom teacher to school administrator to marketing communications. He holds his MBA in Marketing from Rivier College and his Ed.D. in Curriculum & Technology from Plymouth State University/Argosy.
Press Contact: Chris Haywood, phone: 786-332-6550
Source: Mark Christensen
Related Media