Expedition Communications Acquires Mobil Satellite Technologies
Press Release
•
updated: Sep 9, 2021
Strengthens Market Position and Rapidly Expands End-to-End Telecom Solutions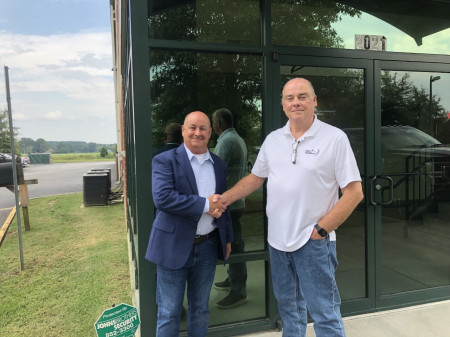 CARLSBAD, Calif., September 9, 2021 (Newswire.com) - Expedition Communications, an end-to-end systems integrator specializing in satellite, has been in growth mode since early 2019. The continued success has positioned the company well to acquire competitor and adjacent market player Mobil Satellite Technologies.
Established in 1996, Mobil Satellite Technologies honed its expertise in satellite television and expanded into public and private IP products, Public Safety solutions, and much more. The overlapping areas of similarities, combined with expanded vertical reach, strengthen Expedition Communications' position in the market as a major end-to-end satellite-focused telecom competitor.
Over the past 10 years, Expedition Communications has seen rapid growth across all lines of business, specifically in the enterprise Business Continuity and Public Safety sectors. The company has strategically focused on expanding its team and deepening its areas of expertise. These areas include enterprise systems integrations, VSAT installation & maintenance, Business Continuity, and Public Safety.
"We've built a strong reputation for being fast and nimble to reach our goals and to serve our customers. Acquiring MobilSat was the next step in our evolution and was the right move for us in efforts to expand our portfolio and enable new opportunities and solutions for our customers, "said Dean Eldridge, President and CEO of Expedition Communications.
Both the industry and existing customers will benefit from the deal. With the acquisition, Expedition Communications will expand deeper into state and local first responder agencies and offer a more complete end-to-end solutions portfolio. Its portfolio will now include Marine communications, new VoIP and VPN technologies, and internet capabilities for VSAT, cellular backhaul, mobile command trailers, and television offerings.
"By bringing all of these technologies together, it allows us to provide our customers a seamless integrated solution to become a true one-stop shop for our clients," said Jerry Creekbaum, CTO at Expedition Communications. "This is important because we've seen many clients being required to streamline and simplify their vendors. That's why we have focused on offering true end-to-end telecommunications solutions."
With the added reach, resources, and growing infrastructure, Expedition Communications is a fast-growing private satellite integrator to watch in 2022.
Expedition Communications is a global, end-to-end, telecommunications solutions provider. The company specializes in designing and streamlining satellite-based communication solutions that power the daily flow of information for small to enterprise-sized businesses and government agencies. Since its inception in 2008, the company has partnered with a wide range of clients across many verticals, including but not limited to state and local government, federal government, healthcare, emergency response, pharmaceutical, Fortune 500 retail, IT, oil & gas, and many others.
Source: Expedition Communications