Executive VIP Transportation Suggests You Take to the Sky
Balloon and Wine Festival Marks A Summertime Fun Extravaganza
Press Release
-
updated: May 23, 2017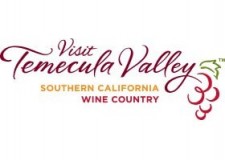 Temecula, CA, May 23, 2017 (Newswire.com) - Imagine over 50 hot air balloons and a great deal of Vintners available for tasting. Big Balloons, Big Entertainment, Great Wine and Beer make this a perfect weekend to enjoy at Lake Skinner.
Not only is the entertainment the big draw, you can enjoy the Southern California Wine Country in the mix. People come from all over for this event. From Los Angeles, Orange County to San Diego — it is worth the trip. Those who do not live locally can make reservations at one of the many local hotels. Make sure to make them soon, as they book out early for this festival.
The experience begins with the hot air balloon flights and an afternoon of wine tasting and concerts. The colorful balloons are something you won't want to miss. Shopping will also be part of the day, with local vendors presenting their merchandise. Transportation to and from the event can be arranged through Executive VIP Transportation. Contact them at 951-304-0412 or 877-304-0412 and ask for reservations. Booking transportation to this event will allow your party to enjoy the day without the worry of driving under the influence. It allows everyone in your group to enjoy the wine and beer festivities, while being safe. Cellphone service in this area is not reliable, so plan ahead and make reservations for transportation early, suggests Michele Waters, Transportation expert. http://www.execvipshuttle.com/tours.htm
On Friday, March 24th, 2017, the event begins with Neon Friday, and Rocking Wine Country Saturday lineups were recently announced by the 2017 Temecula Valley Balloon & Wine Festival Association. The 34-year-old event returns to Lake Skinner Recreation Area, June 2-4, 2017.
Neon Friday, a totally awesome Back to the '80s extravaganza includes lead singers from The Motels, Nu Shooz, Gene Loves Jezebel, Pretty Poison, Bow Wow Wow, Dramarama, and Tommy Tutone. Saturday rocks with Bush, Gin Blossoms, Tonic, Jazz saxophonist Mindi Abair & the Boneshakers.
The Motels, a new wave and alternative rock band, had a string of hits from 1979 to 1987 including "Only the Lonely," "Suddenly Last Summer," and "Remember the Nights."  Nu Shooz, hit its stride with songs "I Can't Wait," "Point of No Return," and "Are You Looking for Someone Nu."  From across the pond, Gene Loves Jezebel's top hits in both the United Kingdom and the United States are "Jealous," "Josephina," "Bruises," "The Cow," and "Desire."
Dramarama is best known for the 1985 hit "Anything, Anything (I'll Give You)", which was featured on the "Nightmare on Elm Street 4." Annabella, lead singer of Bow Wow Wow, will bring their biggest hit, "I Want Candy," to the stage. One-hit stars of the '80s included in the lineup are Pretty Poison, "Catch Me (I'm Falling)," and Tommy TuTone, "867-5309."
Saturday will Rock with 1990s and 2K bands Bush, Gin Blossoms and Tonic. Bush,  formed by Gavin Rossdale and Nigel Pulsford in 1992, has an amazing string of 18 consecutive Top 40 hit singles on the Modern Rock and Mainstream Rock charts, including 11 that hit the Top 5. No. 1 hits include "Comedown," "Glycerin," "Machinehead," "Swallowed," "The Chemicals Between Us" and "The Sound of Winter." As a solo artist, Rossdale hit No. 1 on iTunes with "Love Remains The Same," which sold close to 2 million copies alone. Their latest album "Black and White Rainbows," breaks March 10th. In between recording and touring, Rossdale is an actor. Roles include 2013's "The Bling Ring," "The Game of Their Lives," in which he had a starring role alongside Gerard Butler, and 2005's "Constantine," opposite Keanu Reeves and Rachel Weisz.   
Gin Blossoms makes their third return to the Festival stage. A band that is always requested by Festival fans, Gin Blossoms has a slew of hits including "Hey Jealousy," "Follow You Down," "Found Out About You," and "Til I Hear it From You." The Gin Blossoms are releasing their 1990s albums "New Miserable Experience" and "Congratulations. I'm Sorry" on vinyl March 24, 2017.
Tonic, formed in 1993, had two Grammy nominations, with its debut album "Lemon Parade," which reached platinum status. The single from the album "If You Could Only See" reached No. 11 on the Billboard Airplay Hot 100. Their single "You Wanted More" from the 1999 album "Sugar" appeared on the original soundtrack for the movie "American Pie."
Also appearing on Saturday on the wine garden stage, are Mindi Abair and the Boneshakers. A two-time Grammy nominee, Mindi Abair has made her mark as one of the most recognizable saxophonists in the US. She was known as the saxophonist of  American Idol and is also the only saxophonist to tour with rock legends Aerosmith since 1973. Most recently she received a 2015 Grammy nomination for Best Contemporary Instrumental Album for her solo CD "Wild Heart" featuring friends Gregg Allman, Joe Perry, Trombone Shorty, Booker T. Jones, Keb' Mo', and Max Weinberg. Sunday Country Funday's lineup will be announced later.
The Temecula Valley Balloon & Wine Festival features dawn hot air balloon launches Saturday and Sunday, free morning tethered rides (weather permitting), premium wine tasting, microbrew tasting, food and wine pairing, chef demonstrations and beer and food pairing, as well as a full international food court, arts and crafts, and a kids faire. Friday and Saturday evenings also feature the popular evening balloon glow (weather permitting.) DJ Pasha closes the nights out with a dance party at the Wine Garden stage.
Make sure to pack plenty of sunscreen for this sun-filled, fun-filled day! 
Source: Executive VIP Transportation
Share:
---
Categories: A&E News, Mixed Media, Wine
Tags: hot air balloons, ride share, shopping, temecula wine tours, transportation, wine tasting, Wine tasting tours
---