Exclusive Thomas Sabo Sale at Damiani Jewellers
Press Release
•
Oct 28, 2021
The chance to save and budget on holiday shopping this year is made easy with an exclusive sale on items from renowned designer Thomas Sabo, happening only at Damiani Jewellers. Find out more details below.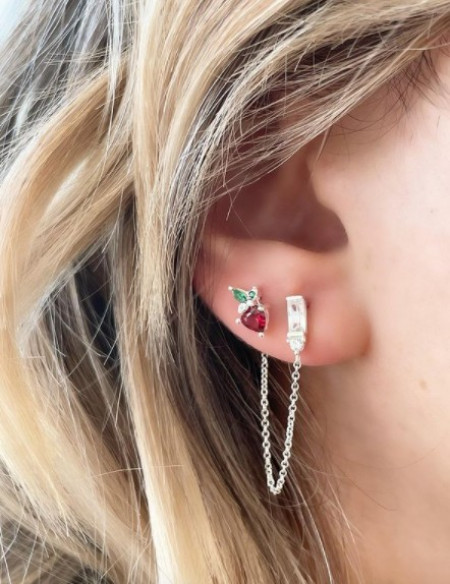 WOODBRIDGE, Ontario, October 28, 2021 (Newswire.com) - Fall has arrived, which means holiday shopping is just around the corner, and Damiani Jewellers is here to make sure that the Ontario community can shop with ease during this busy time. From now through the holiday season, the Woodbridge premier jeweller will be offering a 50% discount on select Thomas Sabo items.
Thomas Sabo is a leading designer of luxury jewellery and is notable for its sterling silver accessories. Discover timeless pieces that are elegant and simple, perfect for those with a minimalist style. From delicate bracelets and earrings to dainty gemstone necklaces, rings, and playful charms, there are many beautiful items from this incredible brand that make for memorable gifts for the upcoming holiday.
Trying to avoid the long checkout lines? There's no need to worry. Feel free to shop for Thomas Sabo items online as well where regularly priced items are also available.
Now is the ideal time to get a head start on gift shopping. Experience the sale and find these remarkable Thomas Sabo accessories at Damiani Jewellers. For more information, give the store a call at (905) 850-4653 to speak to an associate.
About Damiani Jewellers
With over 60 years of experience serving clients with their fine jewellery expertise, Damiani Jewellers is the Greater Toronto area's premier jewellery retailer. For three generations, the family-owned business has provided engagement rings, wedding bands, loose diamonds, fine jewellery items, and luxury watches for its customers' most treasured moments. Damiani Jewellers is also proud to be an authorized dealer of authentic Rolex watches, and this accomplishment speaks to the unbeatable customer service that each shopper receives. To learn more about the products and services offered at the showroom in Woodbridge, Ontario, visit the website, call (905) 850-4653, email info@damianijewellers.com or stop by the store in person.
Source: Damiani Jewellers