Exclusive Interview With River 2 River President Dan Neiditch Airs on Sidewalks TV Show
Press Release
•
Aug 23, 2023
In an exclusive interview aired on Sidewalks TV, Real Estate Mogul Dan Neiditch's professional journey takes center stage as he shares insights into his visionary real estate accomplishments and his heartfelt commitment to making a difference.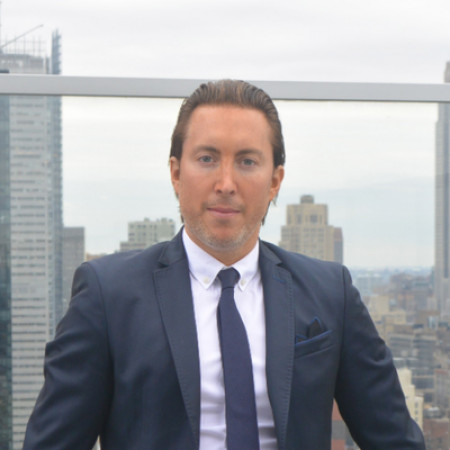 NEW YORK, August 23, 2023 (Newswire.com) - On August 15, Sidewalks TV featured an exclusive interview with Daniel Neiditch, a leading figure in New York City's real estate scene and a committed philanthropist. Conducted by Sidewalks reporter Toni Fox, the interview offered an in-depth look into Neiditch's impressive journey and his impactful contributions to both his community and the world at large.
Daniel Neiditch, better known as the President of River 2 River Realty, cemented his status as a visionary real estate investor with decades of experience. His agency has overseen acquisitions totaling over $1 billion in the past 10 years, establishing River 2 River Realty as a dynamic and influential player within the industry. Neiditch's commitment to excellence extends to its brokerage division, renowned for providing comprehensive services tailored to discerning clients.
Neiditch's philanthropic efforts underscore his dedication to positive change. He passionately supports children in need, aids the homeless, and champions various charitable organizations. His work has reached international shores, offering medical care and support to underserved populations. Neiditch also serves as the chairman of the Max Alexander Foundation, dedicated to building schools in Africa and empowering impoverished communities.
The interview delves into Neiditch's sports interests, including his appearances at MLB games to throw out the first pitch and his experiences in celebrity boxing with champions Evander Holyfield and "Sugar" Ray Leonard. Additionally, Neiditch shares memorable encounters, including a meeting with actor Michael J. Fox, further enriching his diverse journey.
Tune in to Sidewalks TV to learn more about Daniel Neiditch's captivating story, his philanthropic pursuits, and his significant contributions to both real estate and society.
About River 2 River Realty:
River 2 River Realty, led by Daniel Neiditch, is comprised of an outstanding team of professionals that have a fine-tuned understanding of the real estate market and are dedicated to serving our clients with exceptional care.
Source: River 2 River Realty