Ex Tennis Coach Chadd Sullo Donates Kidney to a Complete Stranger
Press Release
-
updated: Nov 3, 2017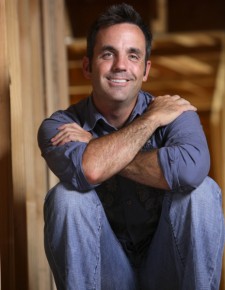 NEW YORK, November 3, 2017 (Newswire.com) - ​Chadd Sullo completed a heroic action the other day. He donated one of his kidneys to a complete stranger. He did not know the person prior to donating this kidney. This act of noble heroism has left many people shocked. The humanity and generosity displayed by Chadd Sullo have astounded many. Chadd Sullo found out about this man through the Internet and the social networking site Twitter.
He saw this person's story and was very intrigued. The person was an only father and had four children that had a dependence on him. He was having kidney problems and was going through dialysis. The prognosis was not good so he had posted on Twitter reaching out for an organ donor. He saw that the man was suffering incredibly and it was affecting their whole family.
The man had put up a video that showed his conditions and also his lifestyle. His life had become very difficult because of his kidney problems, he was also suffering from an incredible amount of pain.
The long-term prognosis was not looking good. The doctors had informed the man that if he did not receive a donor within a year he could die. He was put on the waiting list for an organ donation but the list was already long and it could take up to five years for him to get the kidney transplant that he so desperately needed.
We often hear about people donating organs. Currently, around the world, there are many people dying as a result of not getting a transplant. The waiting lists are very long because many people are not on the organ registry, either due to misinformation or personal choice.
The kidney is one of the most vital organs any person has. Most people will have two kidneys. They are responsible for waste management of the body and a kidney problem can seriously impact the quality of someone's function of life. Kidney failure is responsible for many deaths worldwide.
Chadd Sullo reached out and contacted the man. They spoke for awhile and Chadd came to the decision then he could donate one of his kidneys to this man. Both men went into the operation with high hopes and both came out in good health. The operation only took two hours.
The quality of life after the operation has been absolutely life-changing. The man can now live his life freely and continue to support his four children. They were ecstatic and over the moon to have their dad back to full health. He now doesn't need to have dialysis and is now pain free. His life expectancy has also risen to normal standards. He is smiling every day and eternally grateful to Chadd Sullo for this ultimate sacrifice.
We don't hear stories like this very often. Chadd Sullo has not only changed life for this one man but also for his four children whose lives now will be completely different. By offering one of his kidneys, Chadd Sullo has truly changed the lives of several people.
Source: Web Presence, LLC
Share:
---
Categories: Surgery, Charitable Contributions, News
Tags: Chadd Sullo, Chadd Sullo New York, Chadd Sullo New York City
---