Evergreen Podcasts Launches Cricket-Based Podcast Channel Powered by 99.94 DM
Press Release
•
Jan 12, 2023
Evergreen Podcasts launches a cricket-based podcast channel in 2023 with a new partnership powered by 99.94 DM, a global digital audio platform.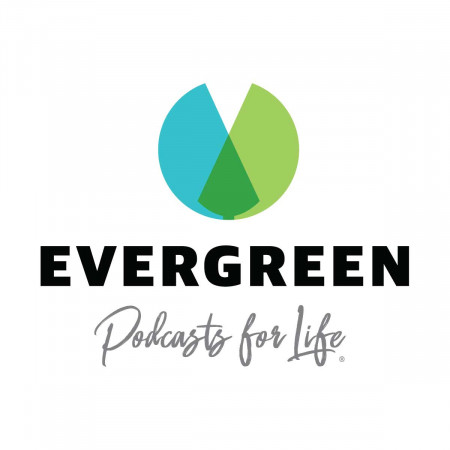 CLEVELAND, January 12, 2023 (Newswire.com) - Evergreen Podcasts is thrilled to announce that it will launch a cricket-based podcast channel in 2023 with a new partnership powered by 99.94 DM, a global digital audio platform. The new agreement will allow Evergreen to distribute all the cricket-based podcasts produced by 99.94 DM to publish the shows on a new Cricket Sports channel page on the Evergreen website.
This agreement will help foster the growth of the sport of cricket in the U.S. marketplace. 99.94 DM will supply an international array of cricket podcasts to be distributed on the Evergreen network. Additionally, both companies have agreed to build a global sales network for all shows included in this agreement and to offer marketing and social media support for the shows.
"Cricket is unlike any other sport with a fixtures schedule which is 24x7x365, catering to more than a billion fans across the globe. The sport is played between countries, as well as clubs and is tailor-made for long-form narratives on a wide range of on and off-field topics," offered Vasu Srinivasan, CEO of 99.94 DM. "With the rapid emergence of cricket super leagues providing a global, follow-the-sun footprint, the opportunity to engage with enervated fans is here with 99.94 DM."
Srinivasan continued, "99.94 DM is the only truly global cricket podcast and fan network, crafting content unseen and unheard anywhere else. We are absolutely delighted to be working with Evergreen Podcasts - an exemplary content network which mirrors our own."
"Sports, as a genre, is well represented in the podcast industry, especially by notable networks such as The Ringer, BlueWire, Barstool Sports, ESPN and Fox," noted Michael C. DeAloia, CEO of Evergreen Podcasts. "Our plan is to focus on niche sports like cricket and motorsports, so you'll see Evergreen launching unique and lasting podcast platforms for both in 2023."
The partnership will launch in early 2023 with the official unveiling of key channel landing pages. The sales programs have already been initiated and hope to gain significant traction in 2023. Marketing and social media campaigns will be initiated to support the aims of the agreed-upon collaboration.
About Evergreen Podcasts
Evergreen Podcasts' mission is to become the largest independent podcasting company worldwide, committed to a premier collection of shows from an international cast of storytellers. Offering global distribution and platforms for dynamic podcast growth, Evergreen produces content that celebrates modern thinkers, influencers, and personalities. Top thought leaders and breakout brands choose Evergreen to create inspiring stories through branded content, original shows, and partner podcasts. Our team specializes in comprehensive podcast production, creative marketing, and distribution solutions, connecting brands to a broader audience. The Company, which launched with four original podcasts in 2017, now manages over 200 shows across six unique podcast networks.
Learn more about Evergreen Podcasts and check out our complete lineup of shows. Our storytelling podcasts have something for everyone.
About 99.94 DM
99.94 DM is the world's first and only 24/7 365 home of cricket, featuring content from the world's best cricket voices in the form of a global cross-platform podcast network and an innovative digital platform for personalized live-audio commentary. We will soon launch specialist micro-communities within the app where fans can create their own bespoke listening parties and engage with their favorite creators, players and other fans.
At 99.94 DM, it's really Cricket Every Day, your way.
We offer advanced media and sponsorship opportunities tailored to brands who want to break into the key markets of the US, UK, India, Australia, South Africa, Sri Lanka, and the Caribbean.
Source: Evergreen Podcasts