Evergreen Podcasts Launches Conflicted: A History Podcast
Press Release
-
updated: Jun 29, 2020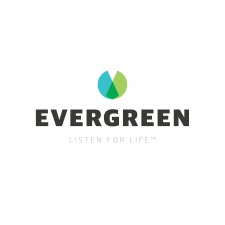 CLEVELAND, June 29, 2020 (Newswire.com) - ​​Evergreen Podcasts continues to strengthen its network of history-based podcasts, which currently includes This American President and Medal of Honor, with the launch of Conflicted: A History Podcast. Each month, host Zach Cornwell takes a hard look at the historical conflicts that raise difficult questions, stoke controversy, and send our moral compasses spinning. This long-form podcast revels in forgotten historical details and facts that enhance the overall narrative of the show. 
An advertising creative by trade and a history enthusiast at heart, Zach is the creator, writer, and producer of the show. Zach hails from Dallas, TX, and is most at ease with a good history book in one hand and a brisket taco in the other. 
"I'm thrilled to partner with the awesome people at Evergreen Podcasts to bring more of history's most compelling stories to life," said Zach Cornwell,  host of Conflicted, " Their passion, knowledge, and expertise are a breath of fresh air and a perfect compliment to the show." 
"We loved the depth and passion that Zach exhibits with each episode," noted Michael DeAloia, CEO of Evergreen Podcasts, "This show is obviously a labor of love and we want Conflicted to gain the national following it deserves."
Where to Listen:
Zach Cornwell the host of Conflicted is available for interviews on all media platforms including TV, radio, online media and newspapers. Contact information is below. 
About Evergreen Podcasts
Evergreen Podcasts features a growing catalog of entertaining and informative podcasts, rooted in high creative values and production quality. Evergreen is a community where people think big, capturing the color and diversity of modern thinkers. From entrepreneurs and musicians to philosophers and artists, Evergreen is in the business of uniting audiences with boots-on-the-ground storytellers. Evergreen's talented creative team works with top brands and thought leaders to tell inspiring stories through branded content, original shows, and partner podcasts. Ask us how our comprehensive podcast production, creative marketing, and distribution solutions can help connect your brand to a broader audience. Website: Evergreenpodcasts.com
Evergreen Podcasts was founded by Joan Dolan Andrews in January of 2017. During its first year of operation, Evergreen launched 4 podcasts with nearly 18,000 podcast downloads. The company now has 38 podcast programs and is on pace to deliver more than 5 million podcast downloads in 2020. 
Podcasts published by Evergreen include Rebel Force Radio, The Chad & Cheese Podcast, Burn the Boats, The Talent Cast, This American President, Professional Book Nerds, Banking Transformed, Your Teen, Up2, and Wake Up Call. All podcasts produced and distributed by Evergreen Podcasts can be found on iTunes, Spotify, Pandora, and other major podcast platforms. 
Press Contact: 
Name: David Allen Moss
Email: dmoss@evergreenpodcasts.com
Source: Evergreen Podcasts
Share:
---
Categories: History
Tags: Conflicted, Evergreen Podcasts, history, media, network, podcast, podcasts, Zach Cornwell
---