Event Planners Can Book Venues Again With New Technology
Press Release
•
updated: Jan 11, 2021
Ground-breaking light to launch at CES promises hope for group events such as conferences, conventions, and weddings.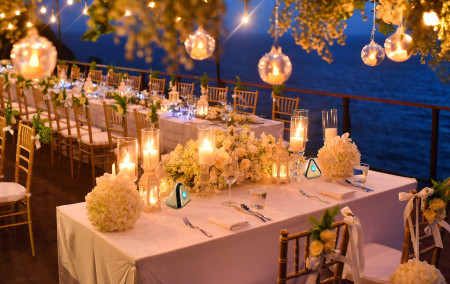 PHOENIX, January 11, 2021 (Newswire.com) - UV Ray Lights has announced the launch of a new rental service aimed at reopening venue doors to in-person group events. With products featuring a new kind of disinfection technology, the company offers hope to businesses and consumers nationwide in the face of an ongoing pandemic.
"Group gatherings are vital for both our economy and society as a whole. There are countless events that count on people coming together in person," explains UV Ray Lights Co-Founder Ray Stewart. "We have a need to interact, which is threatened by microscopic pathogens surrounding us. Our virus-neutralizing lights can help bring people together again."
Invisible Light as a Tool Against Germs
The devastation COVID-19 has wreaked on businesses is far-reaching and ongoing. Perhaps among the hardest hit are industries that rely on people to gather to interact. Most of these events have been severely curbed or cancelled altogether, leaving few effective tools for venue owners, event planners, or attendees to utilize in response. UV Ray Lights claims a new kind of UV technology can fill that need.
Scientific studies have demonstrated that Far-UV light, in the short wavelength of 230 nanometers or less, can kill or deactivate pathogens, including coronaviruses, without penetrating living cells on the surfaces of skin and eyes. "We are proud to feature revolutionary ShortWaveLight™ technology using pure Far-UV light," continues Ray Stewart, "The combination presents a real weapon in the fight against pathogens, which is unique in the marketplace today. Coupled with solid-state technology, which is safer than other UV emitters that utilize caustic gases and high temperatures, we can now present a device that enables people to be around one another again at conferences, weddings, and other group events."
The company is currently rolling out a new service offering event rentals of their UltraClean™ Far-UV devices. Find them featured at the NS Nanotech booth at the Consumer Electronics Show this week or go to their website at www.uvraylights.com.
About UV Ray Lights
UV Ray Lights utilizes years of experience in specialized lighting to bring a safer UV germicidal light to events. Through collaboration with NS Nanotech and Kryptolights, UltraSafe™ UV can be deployed at an array of events, from conferences to conventions. UV Ray Lights is committed to bringing this new tool to venues and events across the country, allowing people to interact and live more freely.
Source: UV Ray Lights