ETHOS Event Collective South Florida, Orlando and Grand Cayman Markets Strengthen With New Sales and Operations Pros in the Company
Press Release
•
Feb 6, 2023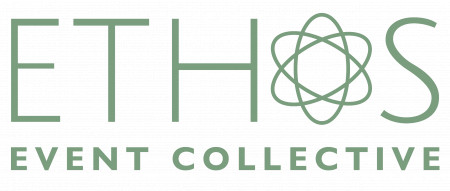 FORT LAUDERDALE, Fla., February 6, 2023 (Newswire.com) - The Destination and Event Management Company ETHOS Event Collective has welcomed two new specialists to its Sales and Operations teams and celebrates the promotion of Kathleen Michael.
Erica Seidman, Senior Business Development
ETHOS Event Collective is excited to welcome Erica Seidman in the position of Senior Business Development, serving the South Florida destination. Erica will serve as the key link between sales staff, clients, and industry contacts for full-service fulfillment of DMC, event and consultation services with an emphasis on client goals and community development. Before joining ETHOS Event Collective, Erica was the Associate Director of Business Development at PRA Events Inc. for three years and National Sales Manager at JW Marriott Miami Turnberry Resort & Spa for two years, where she generated record-breaking revenue.
Although the art of sales is where Erica excels, she is also both passionate and successful in collaborating in the creative process and curating unique experiences. She prioritizes community engagement and giving back and plans to partner with Miami Bridge Youth & Family Services as a volunteer soccer coach as her passion project. Erica's proven passion, strategy and influential ideas align with ETHOS' reputation for thought leadership in the industry.
John Dillis, Director of Operations
As the Director of Operations for ETHOS Event Collective's newest destination, Grand Cayman, John Dillis will be responsible for managing the Operations team and policies to ensure successful completion of services sold and ensure successful delivery of client objectives. John comes to ETHOS with over 25 years of experience, most recently as the Director of Events at the Westin Grand Cayman, and previously as Director of Operations at Koncept Events, USA.
In addition to being a leader for the Grand Cayman team, John is looking forward to blending the ETHOS Event Collective mission with the local culture in a way that enriches the lives of all. He prioritizes customer satisfaction, employee satisfaction, and revenue, with a proven track record of significant contribution to the growth of businesses and communities. John's passion project is 100 Men Cayman, a nonprofit organization that gathers to help financially support different local charities each quarter.
Anne Laxson, Business Development
With over 20 years of experience in Destination Management, Anne Laxson is prepared to put Purposeful Planning front and center in the Central Florida community. As the newest addition to the Orlando sales team, Anne will be in search of opportunities for long-lasting, positive effects for the companies and clients serviced through events and community projects. Laxson brings extensive Central Florida knowledge and relationships from her earlier roles in the DMC industry.
When Anne is not connecting with clients and community, she is passionately sharing the impact her Passion Project, Soldier's Angels, can have on the military community. This mission supports the military and Veteran community through each stage of military service and can be tied into events through team-building activities and building care packages for deployed soldiers or VA hospitals.
Kathleen Michael named Senior Experience + Design Manager
Kathleen Michael has been promoted to Senior Experience and Design Manager. In this new role, Michael will be responsible for training, development and mentorship of the team, along with development of creative and strategic offerings in client program design. She will develop and manage supplier relationships while building trust with clients in the ETHOS creative strategy, through delivery of fresh concepts that drive results.
Since first joining ETHOS in 2021, Kathleen has served on the Creative Team as an Experience and Design Manager. Specifically, she played a pivotal role in leading the department with product development by finding new and valuable partners within the market. According to Julie Addelman, Director of Experience + Design, "Her passion for purposeful design, coupled with demonstrable leadership and mentorship skills, have exceeded all expectations; we fully expect Kathleen will be an asset in the years to come, that will provide our clients with programming and creativity that prove ROI in meetings and events".
About ETHOS Event Collective
In January of 2021, ETHOS Event Collective set out to do things differently; to be a company that creates ROI for their clients, hotel partners, suppliers, and communities; a company that connects their local businesses to their local charities; a company that knows the destination and not afraid to re-direct a client if needed so they can achieve their company goals and objectives when operating a meeting. At ETHOS Event Collective, they aspire to use business as a force for good and take a personal approach to their service and how they treat people. Their goal is to inspire and support those around them to improve their work and the communities in which they work. They call it Purposeful Planning, and it's how they ensure results for both company and community long after a meeting or event has ended. To learn more, visit www.ETHOSEventCollective.com.
Source: ETHOS Event Collective