Ethisphere Announces Powerful Roster of Speakers Including C-Suite From Flex, AARP, VF Corporation, Premier Inc., Zoom and More at Upcoming Virtual Global Ethics Summit
Press Release
•
updated: Apr 12, 2021
Senior Business Executives, together with a diverse assembly of ethics and compliance leaders, will address the complexities in today's business environment and the values that support greater corporate integrity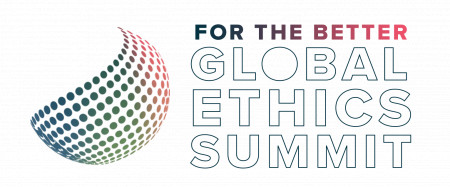 NEW YORK, April 12, 2021 (Newswire.com) - Ethisphere, a global leader in defining and advancing the standards of ethical business practices, today announced that the upper echelon of leadership from renowned multinational companies will serve on a selection of keynote panels at the upcoming 12th Annual Global Ethics Summit, which will take place virtually, from April 13-15, 2021.
This year, the 120+ faculty composition will also include executive business levels—inclusive of Chief Executive Officers and Chief Operating Officers, among the main stage conversations. This is Ethisphere's first virtual Summit assembling hundreds of companies and over 1,000 participants from around the globe.
Distinguished speakers include:
Revathi Advaithi, Chief Executive Officer, Flex
Jo Ann Jenkins, Chief Executive Officer, AARP
Michael J. Alkire, President and Incoming CEO, Premier Inc.
Steve Rendle, Chairman, President and Chief Executive Officer, VF Corporation
Aparna Bawa, Chief Operating Officer, Zoom Video Communications
To learn more and to register, visit https://globalethicssummit.ethisphere.com
As Ethisphere's flagship event, the Global Ethics Summit is the premier place for companies and delegates to learn, develop, and share ideas that elevate the field of business ethics and compliance. This year's Summit will showcase more companies and feature additional points of view while bringing together a larger community of leaders. This Summit will also provide attendees, faculty, and sponsors with close to 40 different sessions, inclusive of plenary, breakout, and select company showcases. A multimedia collection of on-demand resources will also be made available to Summit attendees this year.
Ethisphere's member-driven Business Ethics Leadership Alliance (BELA), consists of 317+ members, and serves as a convener of respected institutions, driving greater business integrity. Over the years, the BELA community has been at the forefront of the Global Ethics Summit amplifying themes that leaders are either—addressing internally throughout the company culture, externally with stakeholder perceptions and pressures, or managing up through the C-suite and directors. The BELA community—and the entire Summit delegation have established a proven track record of creating more actionable methods for improving corporate integrity.
"Our annual Global Ethics Summit, with its mix of CEOs and compliance leaders from the BELA community, consistently provides business leaders with unique opportunities to gain deep and trusted insights into the most prevalent matters impacting business behavior. Given the weighty events of 2020, the Summit has never been more relevant than it is today," said Kevin McCormack, Executive Director, Business Ethics Leadership Alliance (BELA). "As consumers, shareholders and stakeholders of all stripes continue to demand corporate action on social and governance issues, our diverse set of speakers including the General Counsel, CECOs, communications executives, board members, legal and regulatory leaders, and the high caliber of CEOs is sure to deliver for companies seeking new ways to think about, and address our new normal environment. The stakes have never been higher."
Under the direction of the Summit's Advisory Committee, which includes company leaders and executives from the BELA community, this year's themes will focus on building the case for greater disability inclusion, driving long-term business performance, equity and social justice, ESG, mental health and much more. Key CEOs will address new strategies for creating stakeholder value for the long term, addressing the link between profitable business and corporate purpose.
Studies, including data from Ethisphere's 2021 Ethics Index, show how organizations with a strong ethical culture regularly outperform their market peers, which is the result of practices that demonstrate an investment in people, culture, and communities. The outperformance, which Ethisphere refers to as the "Ethics Premium," shows that those practices, over time, lead to stronger financial performance.
"The last year has hit older Americans hard, between lockdowns and general fear of the COVID-19 pandemic, which has impacted them more severely than any other demographic," said Jo Ann Jenkins, Chief Executive Officer, AARP. "There has arguably been no greater time for us to be advocates for our constituents, driven by our values and our integrity to serve all of them to the best of our ability. This includes how we think about equity and social justice issues that are of deep concern to an organization such as ours that is consistently a champion in seeking solutions to protect against disparate impact and discrimination. This Summit unifies business, compliance, and ethics leaders in such a way so we can not only speak with purpose on these matters but pursue collective action."
"In these times of heightened health risks, we prioritize the safety of our people above all else. As we pivot towards greater compassion and empathy, we also elevate our ethical standards to help ensure a better future for our people, our stakeholders and our world. One of our core values is doing the right thing, always. I'm excited to share our point of view at this year's Global Ethics Summit and look forward to exchanging ideas on ways to create long-term stakeholder value," Revathi Advaithi, Chief Executive Officer, Flex.
"The last twelve months could not have sent a stronger signal that people are at the heart of every organization and keeping them safe, connected and productive has been our top priority," said Aparna Bawa, Chief Operating Officer, Zoom. "Global business leaders have an obligation, particularly during these difficult and challenging times, to prioritize people and the communities through which they do business. And you need to do so in a way that prioritizes company culture and values even while business strategy may urgently shift. We know this focus is at a premium during this year's Summit and we are excited to join Ethisphere and each and every participating company to keep us all connected with a common vision."
"Premier understands that healthcare improvement requires continuous learning, technology innovation and collaboration with the business community," said Michael J. Alkire, President and Incoming CEO, Premier Inc. "Ethics is at the center of healthcare, which is why our employees, members and partners are driven by shared values that enable us to improve the health of communities. I look forward to sharing our best practices at the Global Ethics Summit to help other companies elevate their business ethics practices."
New this year is the "Ask the Experts" series, which is available to all Global Ethics Summit attendees, who can ask questions online and receive immediate feedback from company leaders on pressing issues. The video series is available on the 2021 Global Ethics Summit platform and will include new features throughout the year.
The 3-day digital Summit experience will provide:
An extended Global Ethics Summit experience: With programming initiated in February, this year's Global Ethics Summit will offer value beyond content and thought leadership opportunities throughout 2021.
80+ Faculty: A combination of CEOs, corporate directors, CLOs, Chief Compliance, and Chief Ethics Officers, will anchor numerous sessions with everything from thought-provoking insights on societal progress to tactical programmatic changes to better address risk in this business climate.
50+ Hours of Content: Through an "ask the experts function," attendees will have the opportunity to ask questions online and receive immediate feedback from company leaders on pressing issues. An "ongoing company showcase" feature will also allow attendees to see real-time examples and engage with the other teams regarding issues that are important to them.
Expert Panels with pan-industry insights: Senior executives from top multinational companies will set the tone during keynotes alongside topical focused panel sessions with leading ethics and compliance leaders sharing insights and experiences on key components of successful programs.
Interactive workshops: A series of small, intimate, knowledge-sharing sessions structured to encourage satellite group video discussions around key topics and challenges companies are facing today.
Last chance to register for the 2021 Global Ethics Summit: https://globalethicssummit.ethisphere.com
Complimentary passes are available to BELA members.
Learn more about the Global Ethics Summit Advisory Committee, and agenda topics.
Follow the conversation on Twitter under the hashtag, #GlobalEthicsSummit21.
About BELA
Founded by Ethisphere, the Business Ethics Leadership Alliance (BELA) is a globally recognized organization of leading companies collaborating together to share best practices in governance, risk management, compliance, and ethics. BELA's membership has since grown to a large community of companies who recognize the inherent value of promoting ethical leadership and world-class compliance culture. Learn more about BELA by visiting http://bela.ethisphere.com. To nominate a company to join BELA, contact Director of Member Engagement Sarah Neumann at sarah.neumann@ethisphere.com.
About Ethisphere
Ethisphere® is the global leader in defining and advancing the standards of ethical business practices that fuel corporate character, marketplace trust, and business success. Ethisphere has deep expertise in measuring and defining core ethics standards using data-driven insights that help companies enhance corporate character. Ethisphere honors superior achievement through its World's Most Ethical Companies® recognition program, provides a community of industry experts with the Business Ethics Leadership Alliance (BELA), and showcases trends and best practices in ethics with Ethisphere Magazine. Ethisphere is also the leading provider of independent verification of corporate ethics and compliance programs that include Ethics Inside® Certification and Compliance Leader Verification™. More information about Ethisphere can be found at https://www.ethisphere.com.
###
Media Contact
Aarti Maharaj
Director of Communications and Media Relations
Aarti.maharaj@ethisphere.com
@Ethisphere
Source: Ethisphere
Related Media