ESPN National Correspondent Sal Paolantonio Named Honorary National Spokesman for UNICO National, the Largest Italian American Service Organization
Press Release
•
Sep 19, 2023
UNICO, a nonprofit with chapters across the United States, provides over $1,000,000 each year to scholarships and worthy causes like mental health wellness, cancer research and prevention, food banks, and shelters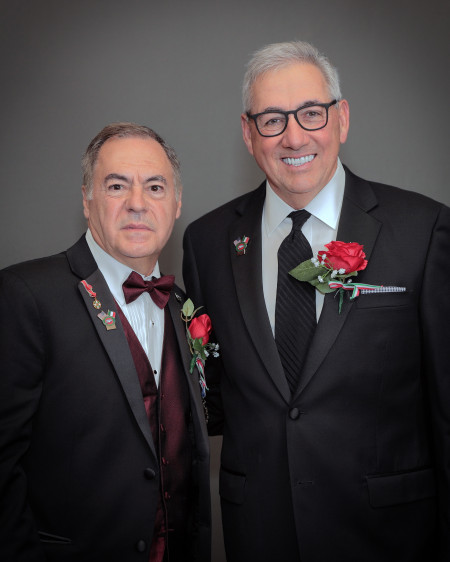 FAIRFIELD, N.J., September 19, 2023 (Newswire.com) - Newly installed UNICO National President Cav. Ralph Contini named the highly recognizable television personality Sal Paolantonio as the Honorary National Spokesman for UNICO National's 2023-24 fundraising and membership drive. "Sal is an internationally known legend in sports journalism. We are honored to have him as Honorary National Spokesman. This special announcement caps off an immensely successful 100th Annual Convention. We are taking UNICO to new heights," said Contini.
"I was honored to be the Master of Ceremonies of UNICO's 100th Anniversary Gala where new president Ralph Contini asked if I could do more, and I immediately said yes! I'm honored to work with Ralph and this tremendous organization," said Paolantonio. "We could not be happier to have Sal onboard. He certainly will be an asset and ambassador. A fixture on ESPN, Sal will elevate our visibility and prestige, helping to expand our brand, membership, and sponsors," said Contini.
"UNICO is a fabulous organization filled with dedicated professionals who do great work. I want to be a part of that! Thank you for this tremendous honor," Paolantonio said.
Paolantonio is an ESPN national correspondent, where he primarily covers the National Football League for ESPN's SportsCenter, Sunday NFL Countdown, NFL Live and Fantasy Football Now. He hosts the long-running X's and O's weekly preview show, NFL Matchup. Sal was honored with seven Emmy Awards and is the longest tenured studio host and reporter at the Worldwide Leader in Sports, ESPN. Before his journalism career, Paolantonio was a U.S. Navy surface warfare officer and received the United Nations Meritorious Service Medal for supervising the rescue of Vietnamese refugees in the South China Sea.
The UNICO Gala honored Tony Capuano, Marriott International President & CEO, Kyle Cerminara, Fundamental Global CEO, Lieutenant General Bob Caslen, U.S. Army (Ret.), former Superintendent of West Point Military Academy, Brigadier General Tom Cosentino, U.S. Army (Ret.), COO, Business Executives for National Security, Congressman John Mica, Gunnery Sergeant Christopher Obdyke, Richard DiLiberto, Jr., Sister Bernadette Mackay, Dr. Peter Cognetti, and Joan Tidona. Business and sports leader Joe Moglia was honorary chairman.
UNICO's motto of Service Above Self aligns with Sal's values. Sal is an active supporter of several nonprofits where he donates his time. He is on the Board of Trustees of the Cooper Hospital Foundation and Jaws Youth Partnership, which raises funds for at-risk youth in the Philadelphia area. Every NFL season, Sal hosts the Annual SalPal Football Breakfast for The Urban Promise School, raising school tuition funds for at-risk youth in Camden and Pennsauken, NJ.
Source: UNICO National