ERP Suites Wins Oracle JD Edwards Distinguished Partner Award
Press Release
-
updated: Aug 18, 2017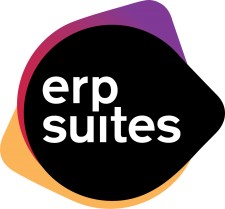 LOVELAND, OHIO, August 18, 2017 (Newswire.com) - ERP Suites, a premier provider of products and solutions around the Enterprise Resource Planning (ERP) industry and Gold level member of Oracle PartnerNetwork (OPN), was awarded the Oracle JD Edwards Distinguished Partner Award for 2017.  The recognition comes as ERP Suites continue to deliver innovative products and solutions that simplify the engagement with ERP systems while leveraging technologies that embrace the digital transformation era.
"We're excited to be recognized again by Oracle for our leadership in the industry," said Mike Moorman, CEO and partner of ERP Suites. "We continue to invest in technologies and partnerships with shared visions of customer enablement and increased ROI." 
ERP Suites, which recently celebrated its 11th anniversary, focuses on disrupting the traditional mindsets around ERP systems. "ERP systems used to be thought of as bloated, back-office systems with outdated interfaces and the need for constant care and feeding. Over the last 11 years, we have helped lead the adoption of ERP in the cloud, simplified management and fresh, new interfaces for easier interaction with your ERP system," said Matt Batchler, Executive Director of Product Development for ERP Suites.
Included in these interfaces are the ERP Suites Clarity and ERP Suites Mobility products. Both products, offered in a simple cloud-based Software-as-a-Service (SaaS) model, provide options for customers that want to achieve immediate benefit from their investment, lower overall cost of management and provide several mobility options to their end-users.
Focused on the operational side of ERP systems, the ERP Suites Clarity product provides a complete view into the health of a customers' ERP application through intuitive web and mobile interfaces. With features like SuitesScore™, microhelp and custom alerting, Clarity decreases customers' application management costs while increasing focus on their core business.
With the Mobility application, ERP Suites has built a powerful and dynamic cloud-based framework called Ocelli to provide a simple, zero-code development of cross-ERP mobile applications. The framework architecture cuts the time to deploy mobile applications from weeks or months down to minutes. Customers realize significant savings as there is no need for native app or back end developers,  "Simply connect to your ERP system, identify the interactive programs and define your process," according to Matt Batchler. "We're not just enabling mobile interaction.  With our flexible framework, we can quickly link any number of channels, like voice, wearables or AR/VR technologies."
ERP Suites was also recognized for their innovative leadership in 2015 for the integration of voice-enabled devices, like the Amazon Echo, with Oracle JD Edwards.
"We recognize the future of ERP interaction is not just mobile, our investments reflect the adoption of any number of technologies that enable a more dynamic and fluid workforce in the future," said Mike Moorman.
About ERP Suites
ERP Suites provides first-class products and services for a vast array of clients from a variety of industries. Our talented professionals bring extensive experience in disruptive technologies, data analytics, business process analysis, operational management and support, CNC and database administration, and enterprise architecture. We implement and customize best of breed technologies to best serve our customers and protect their assets.   Our sophisticated and highly secure data centers are equipped with advanced technologies designed to handle valuable applications, data, and assets with care. We strive for maximum redundancy in every facet of the facility environment to enable near perfect uptime for the entire hosting infrastructure.
With corporate offices in Loveland, Ohio and datacenters in Ohio, Kentucky and Colorado, ERP Suites supports over 40,000 end users in 35 different countries. 
About Oracle PartnerNetwork
Oracle PartnerNetwork (OPN) is Oracle's partner program that provides partners with a differentiated advantage to develop, sell and implement Oracle solutions. OPN offers resources to train and support specialized knowledge of Oracle's products and solutions and has evolved to recognize Oracle's growing product portfolio, partner base and business opportunity. The key to the latest enhancements to OPN is the ability for partners to be recognized and rewarded for their investment in Oracle Cloud. Partners engaging with Oracle will be able to differentiate their Oracle Cloud expertise and success with customers through the OPN Cloud program – an innovative program that complements existing OPN program levels with tiers of recognition and progressive benefits for partners working with Oracle Cloud. To find out more visit: http://www.oracle.com/partners.
###
Trademarks
Oracle and Java are registered trademarks of Oracle and/or its affiliates.
Source: ERP Suites
Share:
---
Categories: Business Technology, Business to Business, Information Systems, Information Technology, Enterprise Resource Planning (ERP), Business
Tags: Clarity, ERP Mobility, ERP Suites, JD Edwards, JD Edwards mobile, JDE Mobility, Mobile Cloud, Mobility, Oracle Mobile
---