Eric Hargrove Joins Truforte Business Group as Business Broker, Bringing Expertise to Jacksonville Market
Press Release
•
Aug 31, 2023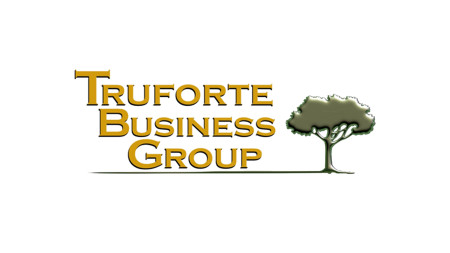 JACKSONVILLE, Fla., August 31, 2023 (Newswire.com) - Truforte Business Group is excited to announce that Eric Hargrove has joined their esteemed team of professionals as a Business Broker in order to serve the Jacksonville market. With an extensive background in business management and a deep understanding of the Florida market, Hargrove is poised to provide invaluable support to both buyers and sellers seeking to navigate the complex landscape of business sales.
Eric Hargrove's position as a Business Broker at Truforte Business Group marks a significant step forward in the firm's commitment to delivering exceptional services to clients in the Jacksonville Florida region. With his comprehensive knowledge of local market trends and his strong negotiation skills, Hargrove is well-equipped to guide clients through the intricate process of buying or selling businesses in Jacksonville.
"Joining Truforte Business Group presents a tremendous opportunity to leverage my expertise and passion for helping entrepreneurs achieve their business goals," said Eric Hargrove. "The Jacksonville market is dynamic and vibrant, and I look forward to facilitating successful transactions that drive the growth and success of both buyers and sellers."
Hargrove's proven track record in business management, combined with his dedication to client satisfaction, aligns perfectly with Truforte Business Group's mission to provide tailored solutions to every business sale endeavor. His strategic insights and commitment to fostering positive relationships position him as a trusted partner in guiding clients through the complexities of mergers, acquisitions, and business transfers.
"We are delighted to welcome Eric Hargrove to our team," stated Bruce Pockrandt, Managing Broker at Truforte Business Group. "His wealth of experience, combined with his understanding of the nuances of the Florida business landscape, will undoubtedly strengthen our ability to provide top-tier services to our clients in Jacksonville. Eric's presence reaffirms our commitment to facilitating seamless business transactions in the Jacksonville market and beyond."
With Eric Hargrove's new position, Truforte Business Group continues to solidify its reputation as a leading business brokerage firm dedicated to empowering entrepreneurs with the knowledge and resources needed to make informed business decisions.
For media inquiries or to learn more about Truforte Business Group and its services, please contact:
Sarah Wells, Marketing Administrator (904) 740-2955
About Truforte Business Group:
Truforte Business Group is a trusted name in the field of business brokerage, catering to clients seeking to buy or sell businesses in Florida. With a team of seasoned professionals and a commitment to excellence, Truforte Business Group provides comprehensive support to clients throughout every stage of the business sales process. Whether facilitating mergers, acquisitions, or exit strategies, Truforte Business Group delivers tailored solutions to meet the unique needs of each client.
Website: https://www.trufortebusinessgroup.com/
Source: Truforte Business Group