Erase PTSD Now Advocates for Revolutionary Treatment and Renaming of Post-Traumatic Stress Disorder
Press Release
•
Jul 15, 2023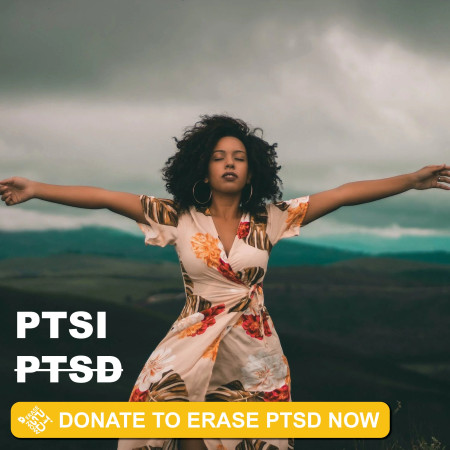 CHICAGO, July 15, 2023 (Newswire.com) - Erase PTSD Now, a nonprofit organization committed to alleviating the suffering caused by Post-Traumatic Stress Disorder (PTSD), is embarking on a groundbreaking mission to promote innovative solutions and rename PTSD as Post-Traumatic Stress Injury (PTSI). Executive Director Coleen LaCosta, a passionate advocate, Erase PTSD Now aims to raise awareness and secure funding for the transformative treatment pioneered by Dr. Eugene Lipov.
Dr. Lipov, renowned for his expertise in treating PTSD symptoms, introduced LaCosta to the Stellate Ganglion Block (SGB) procedure. Intrigued by its promise, LaCosta extensively researched the treatment, speaking with individuals who had undergone the procedure and listening to their testimonials. Witnessing the profound impact SGB had on survivors, LaCosta joined forces with Erase PTSD Now as a pro bono worker in 2021 and assumed the role of Executive Director in 2022.
Originally approved by the U.S. Food and Drug Administration in the 1920s for pain and circulation disorders, SGB emerged as a groundbreaking approach to treating PTSD when Dr. Lipov discovered its effectiveness in 2006. Over the years, he refined the treatment into Dual Sympathetic Reset (DSR), which not only alleviates post-traumatic stress symptoms but also offers longer-lasting relief. DSR has achieved an impressive 85% success rate in "rebooting" the body's sympathetic nervous system, resetting the "fight or flight" response. It is available to individuals from all walks of life, including civilians, soldiers, first responders, and veterans.
Recognizing the life-changing impact of this treatment, Erase PTSD Now appeals to the public for support to save the lives of those suffering from PTSD. Generous contributions have enabled over 400 SGB procedures since January 2022, bringing renewed hope and restoration to their lives. The inspiring stories of survivors before and after treatment serve as inspiration, fueling Erase PTSD Now's commitment to raising awareness, securing funding, and making a lasting difference.
In a significant development, Erase PTSD Now and Dr. Lipov have launched a movement to rename Post-Traumatic Stress Disorder as Post-Traumatic Stress Injury (PTSI). Dr. Lipov collaborated with renowned psychiatrist and trauma science pioneer Dr. Frank Ochberg, Dr. Lipov aims to drive this renaming initiative forward. Dr. Ochberg, known for coining the term "Stockholm syndrome" and contributing to the definition of PTSD in 1980, brings his expertise to the cause. Scientific evidence supports the notion that PTSD is a biological injury, necessitating the more accurate term PTSI. Even the military community has expressed support for this name change.
To access more information about Erase PTSD Now and join the movement advocating for the renaming of PTSD to PTSI, please visit the following links:
Source: Erase PTSD Now