EquityMultiple Launches Ascent Income Fund
Press Release
•
Aug 23, 2023
New income-focused investment vehicle provides accredited investors with accessible method of commercial real estate investment.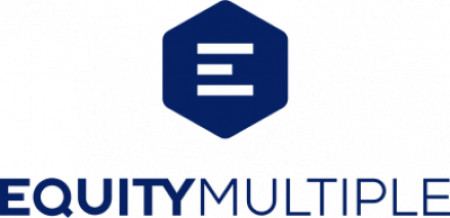 NEW YORK, August 23, 2023 (Newswire.com) - EquityMultiple, an innovative real estate investing platform for self-directed investors, announced the launch of its Ascent Income Fund, a highly accessible, income-focused fund for accredited investors, backed by commercial real estate debt.
Some of the benefits the Ascent Income Fund brings to self-directed investors are as follows:
1. Yield Focused with Liquidity - 11%-13% target annual rate of return, paid quarterly. Liquidity options available after one year.
2. Conservative Leverage Targets - An average loan-to-value ratio of 65% provides a downside cushion in the event the underlying property loses value.
3. Security of CRE Debt - First-mortgage loans and structured credit provide the benefit of investments that hold payment priority and securitization on the underlying asset.
4. Timely Asset Class - Given the current macroeconomic environment, EquityMultiple favors an investment strategy weighted toward targeting floating-rate transitional loans, maximizing current income, with significant subordinate capital and downside structural protections.
5. Potential Tax Benefits - Fund investors can benefit from simplified K-1 tax reporting as income is expected to be primarily dividends from a subsidiary REIT.
The Ascent Income Fund provides a natural complement to EquityMultiple's popular Alpine Note, a short-term note investment offering that provides return (APY) between 5.85% and 7.4%, with terms ranging from three to nine months. By adding the Ascent Income Fund, EquityMultiple adds another "evergreen" option to its diversified set of real estate-backed investment options.
The Ascent Income Fund is also a timely offering, given capital markets' conditions. Turmoil in the mid-sized banking sector, beginning with the collapse of Silicon Valley Bank, has created a credit crunch for middle-market real estate operators. With midsized and regional banks tightening lending standards, and with rising interest rates, financing has become both more expensive and harder to find for real estate sponsors and developers. Hence, non-bank lenders can command attractive rates for high-credit borrowers, potentially realizing strong risk-adjusted returns.
EquityMultiple and its Ascent Income Fund seek to provide an alternative debt financing source for quality real estate operators while offering individual investors a chance to invest in private CRE debt.
To learn more about EquityMultiple and its array of investment vehicles, visit equitymultiple.com.
About EquityMultiple
EquityMultiple is a premier real estate platform for self-directed accredited investors. The firm lowers barriers to entry, flattening access to exclusive investment opportunities. EquityMultiple combines industry-leading asset management, innovative technology, strong due diligence and personalized support to provide an unparalleled investing experience.
Source: Equity Multiple