EQ Financial Creates Brand New Service to Revolutionise How SMEs Do Accounting
EQ Financial has launched a tax and accounting service for individuals and small and medium-sized companies.
Press Release
-
updated: Jul 4, 2018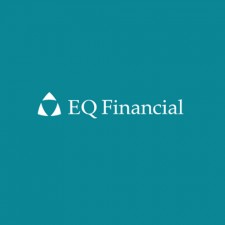 SYDNEY, July 4, 2018 (Newswire.com) - Ian Dorney, official spokesperson for EQ Financial, has revealed the progress of the company and exciting developments. As they roll out new services and improve their business model, the firm is set to remain an established market player in the year ahead.
With the exciting launch of their tax and accounting service aimed specifically for individuals and SMEs, EQ Financial is broadening its customer base. Being an unexplored area, the company is diving into a new niche for them as they have a wealth of experience, insights, skills and services to offer.
With the help of this service, small and medium-sized companies alongside individuals can take control of their cash flow and grow their bottom line. On top of this, EQ Financial has released a superannuation search service called SuperSortr. This search service is designed to help users locate and combine their lost or existing superannuation. The company aims to make the process as simple and smooth as possible without any hassle.
Providing a comprehensive range of services, EQ Financial offers many people the chance to gain invaluable help and insights into the underlying elements of their finances. With services such as investment management, risk management, administration and advice, customers can gain a deeper understanding of their personal situation and actions required to improve their current position.
Ian Dorney goes on to reveal what truly separates their business from others. Firstly, they provide a holistic approach, specialising in all facets of each client's financial universe. This is a unique approach that is rarely offered by similar providers in the industry. Their client base is a select group of business owners, entrepreneurs and high achievers. They love working with motivated people with a passion for growth and expansion. Their team has a range of experts in tax and finance to create some of the best strategies to deliver the best results.
For more details, visit https://www.eqfinancial.com.au/.
EQ Financial
5 Hunter St, Sydney NSW 2000
(02) 9252 7730
Source: EQ Financial
---
Categories: Finance
Tags: EQ Financial, Ian Dorney, superannuation search service, SuperSortr, tax and accounting service
---