Epstein Technologies Announces Launch of the New Energetic Influencers for Business Program
The Corporate Program of Epstein Technologies has been widely praised for helping develop more effective, productive and extraordinary work climates with increased business efficiency. To deliver even more value in this area, the company recently announced the release of the new "Energetic Influencers for Business Program" addressing an important and often neglected area of business intelligence.
Press Release
-
Feb 4, 2016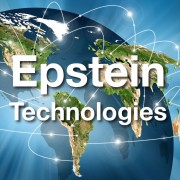 Longmont, Colorado, February 4, 2016 (Newswire.com) - With the business world more competitive than ever, the need for technologies that offer a real competitive advantage is unprecedented. The "unseen" areas are often the deciding factor between first, middle of the road, or even failure. Epstein Technologies, leaders in revolutionary human and organizational transformational technologies, recently announced the launch of a new program crafted to help businesses turn these unseen forces to their advantage.
"The new Energetic Influencers for Business program provides an essential competitive advantage in being able to know and harness the invisible forces that shape and impact business everyday," commented Cheryl Cran, Epstein Technologies Corporate Program Director. "These never before available strategies for business will deliver immense returns for companies and provide new organizational adaptability in an ever-changing world and marketplace."
The new program was conceived and developed from the work of the founder of Epstein Technologies, Donny Epstein. Dr. Epstein has over three decades of experience working with hundreds of thousands of people around the world to create profound and sustainable change. His extraordinary performance applications have been highly and widely praised by human performance experts, business leaders and most of all, by those who have taken his programs and have experienced remarkable results.
Epstein remarked, "The evolution, growth and uptake of these corporate programs has been outstanding. Seeing my decades of innovation, research and discovery impacting businesses on this widespread scale has been gratifying, and I'm looking forward to witnessing the global impact to be made, as more corporations and businesses gain the benefits of these proven strategies."
According to Epstein Technologies, the "Energetic Influencers for Business Program" is based upon developing a new intelligence of business, the intelligence of energy in the organization.  When harnessed it promises to deliver increased team synergy and skyrocketing productivity in a more inspired workplace.
The "Energetic Influencers for Business" program is available in keynote, half day, full day and multi-day workshop formats. For more information visit http://www.epsteintechnologies.com.
Share:
---
Categories: Business News, Growth and Expansion, Administration and Management
Tags: Business, Corporate Training, Management
---