Epion Health Creates Athena Channel Manager Role
Allie Berner Appointed to Fill New Position
Press Release
-
updated: Feb 20, 2018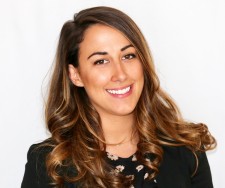 HOBOKEN, N.J., February 20, 2018 (Newswire.com) - Epion Health is pleased to announce the appointment of Allie Berner to Athena Channel Manager. The newly created position signals a move by Epion to continue to invest in its longstanding partnership with EHR partner, athenahealth.
Hired by Epion in February 2016 as an Account Executive, Allie was later promoted to Senior Account Executive. Since at Epion, Berner has participated in numerous coordinated efforts with Athena groups, including joint sales events, trade shows and group training sessions. In her new role, Allie will be dedicated to working as the liaison to the athenahealth team to identify opportunities where Epion can provide services to further increase the satisfaction of the Athena client base.
Epion's flagship product, Epion Check-inTM, lands on both the "Most Popular" and "Most Highly Rated" lists on Athena's Marketplace. The iPad-based platform offers Athena customers a turnkey add-on to their EHR platform, virtually eliminating manual patient intake. Epion's product offers deep clinical integration and significant improvements to Time of Service collections, time spent in the exam room, data collection, reimbursements, denied claim reductions, savings on materials, staff and patient satisfaction. Epion also offers Epion InsurProTM, which collects insurance card images before appointments, and Epion ScreenerTM, a series of digital health risk assessments.
"As one of the original MDP (More Disruption Please) Partners, we have often worked alongside the athenahealth team on various efforts over the years," said Joe Blewitt, CEO of Epion Health. "In light of our accelerated growth within the Athena channel and our expanding line of complimentary products, we recognized a need to support the partnership with a dedicated resource."
Before joining Epion, Allie earned a Bachelor of Science degree from Siena College, and began her career with The Boston Beer Company working as a sales executive in New York City, San Diego and San Francisco. Allie met Joe Blewitt while she was driving an Uber in the San Francisco Bay area while waiting to start a new job. "I love to tell this story," remarks Blewitt, "I found one of my star employees while taking a $20 Uber ride to the JP Morgan Conference." Click here to read more about the "Uber story."
Ms. Berner currently resides in San Francisco. Her new role became effective on Feb. 1 of this year.
About Epion Health, Inc.
Founded in 2011, Epion Health has emerged as a leader in Patient Access solutions for medical providers. Its flagship product, Epion Check-in, offers a cloud-based solution to automate the collection of patient information within the physician office and ambulatory clinic settings. Epion's check-in solution aims to eliminate inefficient and error-prone manual methods, resulting in measurable improvements to practice success and patient satisfaction. Epion also offers solutions to facilitate the collection of patient health screening information and a mobile technology to collect insurance card information ahead of appointments. For more information about the company and its full line of Patient Access products, visit us online at www.epionhealth.com or email info@epionhealth.com.
Epion Health Media Contact:
George Ludlow
Epion Health
gludlow@epionhealth.com
800.293.4564
Source: Epion Health
Share:
---
Categories: Healthcare, Healthcare and Medical Informatics, Healthcare Technology, Medicine and Healthcare, Healthcare and Medical News
Tags: allie berner, athenahealth, epion, epion check-in, Epion health, hoboken, joe blewitt, uber
---