Epic, Allscripts and Cerner Signal Paradigm Shift in Population Health Management
Press Release
•
updated: Jun 8, 2017
Black Book confirms the healthcare industry is moving toward population health solutions that will double as next-gen accounting systems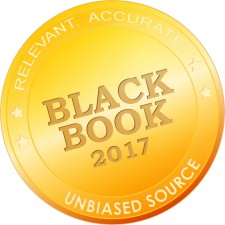 Tampa, Florida, June 7, 2017 (Newswire.com) - ​​During the first quarter of 2017, Black Book surveyed 140 chief information officers (CIOs), 159 chief financial officers (CFOs), and 448 hospital managers involved in planning and executing population health initiatives within the next 12 months. Ninety percent of the collective respondents revealed that future population health management (PHM) systems will be essentially projected to perform as next-generation patient accounting systems.
Ideally, these systems will be able to identify a plethora of patient groups and predict where, when, and how to engage them best. In addition, they should have the ability to coordinate care across the entire healthcare continuum, support care team collaboration, and measure the activities, outcomes, and overall performances of providers within the network.
"Where the industry is on its journey, however, we see that progress remains nascent, but the activity and energy is high," says Doug Brown, managing partner of Black Book Research. "Clearly, the best articulation of this energy is coming from the leading electronic medical record (EMR) suppliers, namely Epic Systems, Allscripts and Cerner, that have previously provided fee-for-service (FFS) platforms and are now fully investing in new, non-FFS tethered platforms to manage population health."
The shift from quantity-based healthcare to quality-based patient-centric care is clearly the impetus for this change.
"It's true that many systems were developed to track separate healthcare encounters in order to get paid in a fee-for-service reimbursement model," says Alan Hutchison, vice president of Connect & Population Health at Epic Systems. "Those systems are struggling to accommodate the need to transition to a holistic understanding of their patients, with cost and utilization tracked at every point along the care continuum. This leaves single-solution systems (SSSs) and systems built through acquisition less able to effectively understand the total cost of care and where the greatest opportunities are to reduce variation, improve outcomes and lower costs."
"Some EMR systems have handled managed care for years, and those that have deep experience with capitation and managed care will be better able to translate that knowledge into value-based initiatives," Brown says. "Systems, like Epic, that were developed from the start as a single, longitudinal patient record spanning inpatient, outpatient, post-acute, and billing will have the advantage."
Optum, Philips, and IBM are also developing solutions to gain a foothold in the market. "To see the leading EMR companies building from scratch and being considered by non-EMR buyers – such as accountable care organizations (ACOs), health plans, and government agencies – speaks to the progress and momentum of these vendors," Brown says.
Maximizing Data to Improve Engagement and Outcomes
Capturing data that spans the health continuum can seem overwhelming, but organizations need to think comprehensively and meaningfully when it comes to data, says Ryan Hamilton, senior vice president of population health at Cerner. "Healthcare stakeholders can make more informed decisions if they can assemble and react to a comprehensive health profile that reflects a person's health and care experiences across time and care settings."
Hutchison agrees: "What's exciting is that we can now go further, consolidating multiple sources of data across electronic health records (EHRs), payers, pharmacies and consumers into a single view for providers, care managers, patients and affiliates."
We know the majority of a patient's health is impacted by factors outside the traditional walls of hospitals and clinics. Users need an integrated social and community platform to understand the location and quality of community-based services, their associated outcomes, and whether their patients are participating and benefiting from them. This will aggregate richer data sets that include environmental and socio-demographic factors, to fully understand the social determinants of health's impact on their patients.
"Population health is shifting the focus of healthcare from managing episodic encounters to managing individuals across the continuum," Hamilton says.
"Organizations are redefining their boundaries by building clinically integrated networks, and engaging and empowering consumers to manage their own health and care. They're increasingly looking to integrate the Internet of things (IoT), social care, public health, transportation, community resource and retail capabilities. Risk-holding organizations — health systems, health plans, ACOs, employers and government agencies — are looking for enterprise platforms that can span the heterogeneous nature of the emerging networks, but allow for deep integration into the provider workflow."
"Cerner, in particular, is one EMR that's been talking about the need for clinically driven revenue cycle management (RCM) for some time," Brown says. "We now are envisioning a world where more clinical, risk-based scenarios are input upstream in the workflow versus being worked on the financial backend."
Gathering Actionable Data From a Plethora of Places
Black Book's survey reported expansion around techniques and methods available to aggregate data from a variety of sources, as consumers demand more access and higher security measures to protect their private medical information.
From the consumer-focused perspective, remote patient monitoring – including Livongo, FitBit, and Apple Watch – is delivering more data as an increasing number of medical centers launch home patient monitoring tools. "There is an overriding potential of the IoT to integrate wearables into patient portals, EMRs, and PHM solutions," Brown says.
The continued expansion of functionality into patient portals and more secure texting and mobile engagement with the patient is evidenced by Cerner's leveraging of America Well's network, for example.
"The management of chronic conditions, such as diabetes and heart failure, are life-long journeys," Hamilton says. "Life occurs outside the care setting in our homes, at work, at schools and in our communities. Technology has transformed how we connect with friends and family, manage our finances, access transportation and shop. Consumers now expect a unified, personalized, mobile-optimized healthcare experience, as well. By building that sentiment into a consumer engagement strategy, providers give patients better tools to manage their conditions on a daily basis, including reminders, education and real-time access to their care teams so they can intervene early and avoid complications."
For Medicaid-sponsored patients, there is tremendous potential for collaboration between public and private sectors. Medicaid enterprises control troves of data that could be paired with EMR data – such as claims, immunizations, welfare/socioeconomic data, public health records, PDMP data, and more. However, this world of data opportunity would require alignment between commercial health systems and state Medicaid agencies. Alabama has an interesting model to consider, with regional care organizations (RCOs), similar to Medicaid ACOs, offering capitated payments to commercial hospitals for taking Medicaid patients.
By far, the easiest and most effective solution is to leverage existing interoperability networks – such as Epic's Care Everywhere, Carequality, and CommonWell – that provide real-time access to clinical information for a majority of the U.S. population.
"Payers, providers and state and national agencies should look for a PHM solution that can offer an effective and sustainable way to aggregate clinical data for large patient populations across a broad network of EHRs," Hutchison says. "But equally important is the solution's ability to make that data actionable for analytics and effective care management. The system must be able to create a single longitudinal plan of care from disparate sources and encourage action across all participants, including patients."
The Future: Consolidation and an Increase in Value-Based Consulting
"Clients are looking for enterprise-class, near real-time platforms that close the loop back into clinical and consumer workflows," Hamilton says. "They want unified platforms that can identify the various cohorts of an individual, predict where and when to engage, manage a personalized longitudinal plan for each person, match activities to the appropriate resources and empower consumers."
These platforms should also measure activities, outcomes and performance of providers within the networks. "Organizations want partners that can grow with them, that are source-agnostic, and that provide open ecosystems enabling them to span the technology diversity of their networks," Hamilton says.
Black Book predicts another wave of consolidation similar to what the industry saw in the early 2000s, as organizations moved from best-of-breed to integrated platforms. "Single solutions will likely continue to merge, be acquired, or be usurped by integrated technologies within comprehensive platforms that are natively integrated at the point of care (POC) and accessible by patients and community-based organizations," Brown says.
"The newness of the population health market created a tendency to employ a best-of-breed approach — purchase an individual solution to solve an individual population health need," Hamilton agrees. "Over time, as more solutions are needed, each with its own data sources and user interface, it becomes almost impossible to ensure that the different data feeds remain functional, while also maintaining data consistency and integrity between multiple solutions."
Black Book's Q2 2017 consultant surveys reveal a tremendous amount of energy in advisory services. Only 11% of providers report engagement intentions for consultants on PHM vendor selections, but in reality, most have already contracted for population health, electronic data warehousing (EDW), care coordination, and disease management solutions. "With little to no integration, niche PHM and EDW agreements are much more easily displaced than an EMR system," Brown says. "It doesn't require a major amount of advisory assistance to get out of a PHM or EDW contract."
As we head into 2018-2019, Black Book forecasts a 177% leap in healthcare advisory engagements in the use of PHM and value-based consulting (VBC) for services related to care management, analytics, business reporting, operational excellence, and financial guidance.
The 2017 Black Book survey of VBC strategy consultants ranked KPMG as the leader in that space. "For providers running health plans, there's also an emerging services business around health plan creation and financial administration, along with provider network management, which directly plays into KPMG's advisory strengths," Brown says.
Payers and providers are focusing on technology that will help bring together their knowledge of risk, utilization management, and analytics with the hard work of healthcare delivery to align incentives through strategic partnerships.
As proven through many facets of healthcare, a one-size-fits-all solution is not the answer. That is where VBC can help.
"We're seeing increased interest among our Epic customers in VBC that helps organizations understand how to manage their transition from fee-for-service to value-based reimbursement," Hutchison says. "Is 100% capitation the best model for everybody? Likely not. What is the ideal ratio between fee-for-service and value-based reimbursement for a given organization? How do they adjust care delivery based on their historical performance to reduce total cost of care while improving outcomes? The answers differ depending on the organization, their patient population and payer mix. That type of guidance is important to provide throughout the development and execution of any population health strategy."
As the healthcare industry continues its metamorphosis, and providers and payers struggle with various solutions, vendors with the ability to multitask will have a distinct advantage in the marketplace.
"Transformation is a combination of people, processes and tools," Hamilton says. "Payers and providers are increasingly looking for partners that can provide a combination of advisory services, solutions and operational services to guide and accelerate their transformation."
About Black Book™
Black Book Market Research LLC provides healthcare IT users, media, investors, analysts, quality-minded vendors, venture capitalists, bankers, prospective software system buyers, pharmaceutical manufacturers, and other interested sectors of the clinical technology sector with comprehensive comparison data of the industry's top respected and competitively performing vendors and consultants. The largest user opinion poll of its kind in healthcare IT and managed services, Black Book™ collects over 590,000 viewpoints on information technology and outsourced services vendor performance annually.
Black Book™, its founders, management and/or staff do not own or hold any financial interest in any of the vendors covered and encompassed in this survey including Epic, Cerner, Allscripts, KPMG, Optum, Philips or IBM mentioned in this report, and Black Book reports the results of the collected satisfaction and client experience rankings in publication and to media prior to vendor notification of rating results.
Follow Black Book on Twitter at http://www.twitter.com/blackbookpolls
For methodology, auditing, resources, comprehensive research and ranking data, see http://blackbookmarketresearch.com
Press Contact: Sara Allison, Media Relations, 800-863-7590, info@brown-wilson.com
Source: Black Book Research LLC
Tags
Related Files