Engineer at Chicago-Based Firm Intellihot Gets Recognized as One of the Top 20 Next Gen Plumbing All-Stars
Press Release
•
Sep 6, 2023
Mechanical Engineer & Corporate Trainer Robert Svidron Was Recognized as One of 2023's Top 20 Next Gen Plumbing All-Stars by Plumbing & Mechanical Engineer Magazine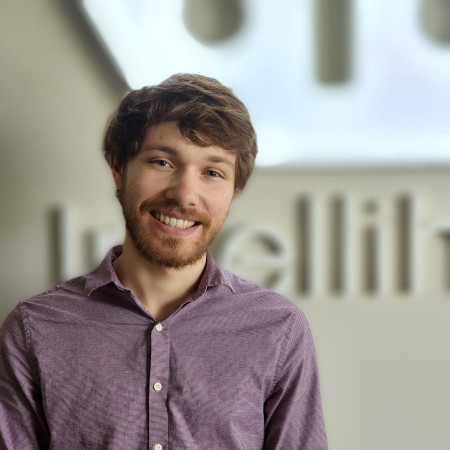 CHICAGO, September 6, 2023 (Newswire.com) - Robert Svidron, lead corporate trainer and applications engineer of Chicago-based commercial water heater manufacturer Intellihot, was recognized as one of 2023's Top 20 Next Gen Plumbing All-Stars by Plumbing & Mechanical Engineer magazine. For the second consecutive year, Plumbing & Mechanical Engineer's Next Gen All Stars recognizes high-impact HVAC professionals under the age of 40, with the hopes of battling the plumbing industry's challenge of attracting younger talent. Svidron's role in familiarizing plumbing professionals with Intellihot's sustainable technology is pivotal in decarbonizing the nation's water heating infrastructure.
A mechanical engineering graduate from Bradley University, Svidron contributed integrally towards helping engineers and contractors apply Intellihot's ultra-efficient systems, which make them the brand standard for large commercial properties. In his previous role as Intellihot's lead applications engineer, Svidron assisted commercial properties with a wide range of individual differences in transitioning from unsustainable boiler systems to Intellihot's ultra-efficient tankless products. Intellihot's efforts slashed 8.47 billion pounds of CO2 emissions as of 2022.
"The technology we designed is not only less wasteful, but also easier and more cost-friendly for the industry professionals that work with it every day. However, it is vital to demonstrate these advances in action to plumbing professionals who have been disappointed far too often by poorly realized innovative products that turn out to be finnicky and challenging for everyday use," Svidron says.
Svidron regularly teaches plumbers, plumbing engineers, and contractors how Intellihot's units work so they can confidently begin adopting and working with them. He is able to leverage his applications engineering experience to quell common misconceptions and fears that thwart plumbing professionals from transitioning to more innovatively sustainable products.
Svidron's victory delights Intellihot's ambitious co-workers and team leaders, whose efforts in building an innovation hub-like work culture that attracts top young talent, were recently recognized by Fast Company. Being named as one of the Best 100 Workplaces for Innovators in 2023, Intellihot's founder and CEO Sridhar Deivasigmani hopes that Svidron's recognition fuels higher youth interest in the HVAC industry. "Buildings have a massive energy footprint, accounting for 30% of global energy consumption and 26% of carbon emissions: even higher than transportation, and next only to industrial. There is no stopping global warming without solving building energy consumption. The only factor stopping the youth from finding passion in this high-impact industry is the prior lack of innovation and workplaces that prioritize the pursuit of new ideas. We hope to change that," Deivasigamani says.
Intellihot's focus on innovation has helped it secure over 100 patents and launch the world's first heat pump tankless water heater earlier this year. With this launch, Svidron's role as a corporate trainer has become even more impactful as he seeks to educate industry professionals about the most feasible technology currently available to electrify commercial water heating in the United States.
About Intellihot
Intellihot is an innovative designer/manufacturer of built-environment systems that challenge traditional approaches for sustainability. Intellihot offers a range of award-winning tankless water heaters designed and built for commercial applications with a focus on sustainability, cost savings, and water quality for safety. Intellihot has operations in suburban Chicago and Galesburg, Illinois. Learn more at www.intellihot.com or by following the company on Twitter and LinkedIn.
Source: Intellihot