Enfortra Partners With Real Estate Professionals to Provide White Label Identity Protection Solutions
Press Release
•
updated: Jul 11, 2018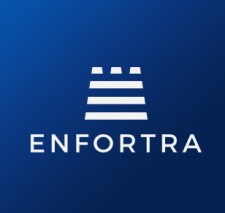 LOS ANGELES, July 11, 2018 (Newswire.com) - Enfortra is proud to announce a series of solutions designed to help real estate professionals, agencies and associations strengthen customer relationships, build brand loyalty, and drive incremental revenue through best-in-class identity protection solutions.
Enfortra has developed an SaaS white label platform that allows a business to sell or gift identity protection, credit monitoring, and more to their customers.
"Through our partnership with Enfortra, RE/MAX Stone Oak Realty has been able to provide a fantastic new offering to our customers. Every one of our customers is a potential victim of identity theft or fraud. Because of the complex nature of real estate purchases, and the amount of public information available on a real estate transaction, being able to protect our customers' long-term financial health is of the utmost importance," said Fred Eslamieh, principal at RE/MAX Stone Oak Realty. "Enfortra's white label offering will help us strengthen our relationships with our customers by creating an ongoing connection to the RE/MAX Stone Oak Realty brand, and even create a new revenue stream for us."
We're extremely proud of our identity protection solution and how it empowers our partners to create an offering that enables growth while providing a valuable service," said Payam Rezvan, CEO and Founder of Enfortra. "Once a partner sees the power of the tool, the ease of use, and understands the level of control they can maintain, they are quick to roll out a solution for their customers."
With more than 17M identity theft victims in the U.S. in 2016, Enfortra's identity monitoring and protection solutions are in urgent demand. To learn more about how a white label identity protection solution can help your business visit www.enfortra.com.
About Enfortra. Enfortra helps clients and partners secure greater loyalty, increase customer retention, and generate revenue by offering world-class identity protection products and related services to their customers, members, and employees. Enfortra was founded on the simple belief that everyone needs identity protection in today's increasingly digital world. www.enfortra.com
About RE/MAX Stone Oak Realty. RE/MAX Stone Oak Realty is a leading ReMax office serving the San Fernando Valley region of southern California. www.thestoneoakrealty.com
Media Contact
Kelly Castle
​kcastle@enfortra.com
888-888-7388
Source: Enfortra
Tags
Additional Links