Enesco Launches Collaborations With DC Comics, Disney and Harry Potter at New York Toy Fair, Announces Exclusive Miss Mindy Artist Signing
Press Release
•
updated: Feb 18, 2020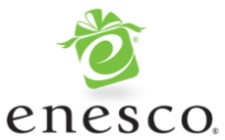 NEW YORK, February 18, 2020 (Newswire.com) - ​​​​Today, Enesco® announced a range of exciting products from collaborations with DC Comics™, Disney, the Wizarding World of Harry Potter™, and other leading properties. The products will be previewed exclusively at the New York Toy Fair, booth #5983, Feb. 22-25.
These highly anticipated collectibles embody the spirit and strength of well-known, iconic characters that capture the imaginations of children and adults alike.
"Toy Fair is a chance for us to interact directly with the retailers who deliver our products to the consumer," said Michael Griffith, President of Enesco North America. "I can't think of a year when we've been more excited about the new products and properties we have to share with them."
The company's product launch is headlined by an entirely new line of DC Comics Couture De Force figures. The line features Harley Quinn, Wonder Woman, Catwoman, and Supergirl dressed in fashion-inspired interpretations of their iconic costumes. Each model is plussed with hand-painted and hand-crafted applications. The collection will be available from Enesco retail partners starting in March 2020.
Enesco further expands its DC Universe with the first series of DC Designer Vinyl from The World of Miss Mindy™. This is a new range of vinyl figures featuring Miss Mindy's unique twist on the dynamic superheroes and villains. Shipping this September, this first series includes Wonder Woman, Batman, The Joker, Harley Quinn, and Catwoman.
Shipping this month is the Disney Designer Vinyl Series 4 from The World of Miss Mindy, featuring five iconic Disney villains. The collection includes figures of the Queen of Hearts from Alice in Wonderland, the Evil Queen from Snow White and the Seven Dwarfs, Maleficent from Sleeping Beauty, Cruella de Vil from 101 Dalmatians, and Oogie Boogie from Tim Burton's The Nightmare Before Christmas.
To celebrate this release, renowned artist Miss Mindy will be joining the Enesco team for an artist signing during Toy Fair. The signing is exclusively limited to toy industry professionals and credentialed media. Miss Mindy's outgoing, whimsical personality is a true complement to her fun, imaginative, and light-hearted characters. She will be at the Enesco booth on Saturday, Feb. 22, from 1-3 p.m. ET.
Enesco is also featuring new products from the Wizarding World of Harry Potter, with several new live-action figures, including fan-favorite Hagrid, Draco, and a new Harry Potter, as well as the new decorative goblets collection and Series 4 of the successful "Charm" collection. All of these will be shipping between now and August 2020.
Enesco is excited to announce its new collaboration with Elvira, Mistress of the Dark. The Elvira collection includes figures, ornaments, and drinkware releasing in fall 2020.
Finally, several New York Toy Fair world debuts will be seen for the first time, including a detailed Numbered Limited Edition of Maleficent, Mistress of All Evil, from Grand Jester Studios, new Nightmare Before Christmas Couture de Force figures from the Disney Showcase Collection, and a fun take on Warner Brothers' horror properties, including The Exorcist, Annabelle, The Shining, It and The Nun.
Toy Fair is a trade-only event for toy-industry retailers, distributors, importers, wholesalers, sales representatives, and the media. Enesco's booth will be open to visitors Saturday, Feb. 22, through Monday, Feb. 24, 9 a.m.-6 p.m. ET, and Tuesday, Feb. 25, from 9 a.m.-4 p.m. ET.
Enesco, LLC is a global leader in the gift, home décor, collectible, and personalized accessory and merchandise industries and has helped to bring our favorite characters, films, comics, and stories to three-dimensional life. The company's products include some of the world's most recognizable brands, including DC Comics™, Harry Potter™, Disney, World of Miss Mindy™, Department 56®, Our Name is Mud®, Things Remembered, Lolita®, and Jim Shore Heartwood Creek®.
Serving more than 25,000 customers worldwide, Enesco distributes products to a wide variety of specialty card and gift retailers, home décor boutiques, theme parks, and comic shops, as well as mass-market and online retailers.
Enesco's International headquarters is located in Itasca, Illinois, with subsidiaries in the United Kingdom, France, Canada, and Hong Kong. Enesco services markets operating in Europe, the Americas, Canada, Australia, and Asia.
For more information, please contact:​
Doris Bernar
(630) 875-5524
dbernar@enesco.com
Shop.Enesco.com
Source: Enesco, LLC
Additional Links