Enalare Therapeutics Announces First Subject Dosed With Lead Product ENA-001 in a Propofol-Induced Respiratory Depression Study
Press Release
•
Nov 4, 2021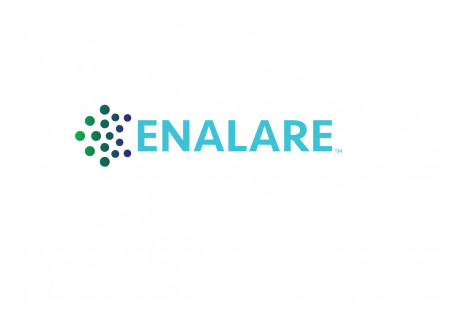 PRINCETON, N.J., November 4, 2021 (Newswire.com) - Enalare Therapeutics Inc., a biopharmaceutical company dedicated to developing novel therapies for patients suffering from life-threatening critical care conditions, announced today that it has dosed the first subject with its lead product ENA-001 in a propofol-induced respiratory depression study. This study aims to demonstrate the ability of ENA-001 to reverse respiratory depression induced through administration of propofol, a central nervous system depressant commonly utilized globally as a surgical anesthetic. To date, there is no approved product indicated for the reversal of respiratory depression induced by propofol.
"We are excited to have initiated this important study for our lead product ENA-001," stated Joseph Pergolizzi, MD, Chief Research and Development Officer of Enalare. "We believe ENA-001 has the potential to significantly improve the standard of care for many patients experiencing life-threatening respiratory depression, including due to drug overdose, post-operative conditions, and apnea of prematurity. This study will further highlight the profile of ENA-001 as a potentially effective and safe agnostic respiratory stimulant, and provide valuable information for the product's clinical program moving forward."
About ENA-001
Enalare's lead product ENA-001 is a one-of-a-kind new chemical entity designed as an agnostic respiratory stimulant. The product has a unique mechanism of action that affects ventilation via the peripheral chemoreceptor pathways in the carotid body. The product utilizes the body's own ventilation control system to beneficially influence breathing and has been shown to be effective and well-tolerated in four previous human studies.
About the Clinical Study
The study is being conducted under the direction of Dr. Albert Dahan, a renowned leader in the field of breathing control mechanisms, at the Leiden University Medical Center, the Netherlands. Dosing regimens are being explored that are expected to restore ventilatory sufficiency under normal sedation, show increased ventilatory responsiveness to hypoxemic events and avert ventilatory degradation during periods of clamped hypercapnia, all while preserving the analgesic effects of propofol.
About Enalare Therapeutics Inc.
Enalare Therapeutics Inc. is a clinical-stage biopharmaceutical company dedicated to developing novel therapies for patients suffering from life-threatening acute respiratory and critical care conditions, including drug overdose, post-surgery respiratory depression, and apnea of prematurity. The Company is planning to initiate additional clinical studies for ENA-001 across multiple indications in the coming year.
Contact:
Morgan Wagner
Enalare Investor Relations
Mwagner@enalare.com
Source: Enalare Therapeutics