Employee Wow Raises $1 Million in Funding to Support Domestic Expansion
Austin-based enterprise management software company streamlines communication between managers, employees, customers and employers
Press Release
-
updated: Feb 7, 2018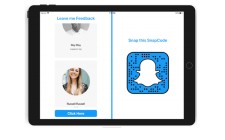 AUSTIN, Texas, February 7, 2018 (Newswire.com) - Employee Wow, an Austin, Texas-based enterprise management software company that helps employers make informed staffing decisions and measure employee performance and engagement using new communication tools, today announced it has secured $1 million dollars in seed funding from Hong Kong-based investor Sean Tomlinson. Funding will be used to expand the company's enterprise sales team and bolster marketing for the Anonymous Employee Feedback Platform, Employee Wow's flagship product that enables businesses, employees, managers and customers to better communicate with each other in the modern workplace.
Tomlinson, a seasoned entrepreneur and tech investor, has also joined Employee Wow's board of directors.
"I am very excited to become a part of Employee Wow," Tomlinson said. "Through a decade of operating hospitality and other retail businesses, I've seen firsthand how beneficial this type of employee feedback technology could be. I expect demand for this software to increase massively in the coming years. Employee Wow benefits employee retention and saves time and money onboarding new staff members, all of which are quantifiable benefits to business owners and operators."
The Anonymous Employee Feedback Platform is designed to better enable all generations, particularly millennials, to provide ground-level feedback across all levels of a company to help business owners understand what employees and customers truly value. The platform features Apple iPad and iPhone app inputs, webpages and email signatures, as well as a Snapchat integration to appeal to younger generations.
"Research indicates that happy, more engaged employees lead to more profitable businesses and we're seeing that younger employees increasingly require real-time feedback on top of check-the-box evaluations," said Jessica Ciabarra, CEO and co-founder of Employee Wow. "Our Anonymous Employee Feedback Platform — including its unique Snapchat integration — is the catalyst for creating new feedback loops that can lead to greater customer loyalty and employee engagement, performance and happiness."
For more information, please visit www.employeewow.com.
About Employee Wow
Employee Wow is an Austin, Texas-based enterprise management software company whose mission is to help employers make informed staffing decisions by providing ground-level feedback regarding employee performance and engagement. The company was co-founded in 2016 by Chris Ciabarra, chief technology officer, and Jessica Ciabarra, chief executive officer.
PR Contact:
Lindsay Yanko​
Red Fan Communications
​press@employeewow.com
​Phone: (512) 607-5553
Available Topic Expert(s): For information on the listed expert(s), click appropriate link.
Chris Ciabarra
http://www.profnetconnect.com/Chris_Ciabarra
Source: Employee Wow
Share:
---
Categories: Business Technology, Human Resources, Venture Funding
Tags: Anonymous Employee Feedback, Anonymous Feedback on a Apple iPad, SnapChat integration
---