Emil Chynn Has Been Committed to Helping the Community by Donating to Various Charities
Press Release
•
updated: Jan 10, 2018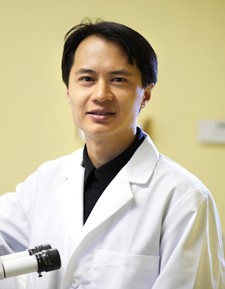 NEW YORK, January 10, 2018 (Newswire.com) - As part of New York's "Most Ethical" Laser Vision Correction Center, Emil Chynn and Park Avenue LASEK are committed to helping the community by donating to charities. Chynn and his practice have given to numerous foundations over the years, assisting individuals in need.
Over the past ten years, Emil Chynn has given LASEK operations for various charities. These organizations include the Dartmouth Club of New York, Cardozo Law School, and Mt. Sinai Medical School.
Another group is Pups For Peace, an organization which trains bomb-sniffing dogs in Israel. Also, Our Lady of Pompeii has benefited from Chynn's generosity. Chynn holds a special place in his heart with Our Lady of Pompeii because it has become his church.
V-Day has become another organization Chynn has donated to on a regular basis. The group helps prevent violence against women.
Chynn has raised over $200,000 in total for these charities. Each charity raises between $4,000 and $10,000 per donated LASEK. Chynn notes the regular retail value for this donated LASEK is $4,000 each.
Ways Chynn Has Donated His Services
The way Chynn offers his services has become in the form of donations raised by the organization. Each group has their unique auction or raffle to win Chynn's services. Every dollar raised goes towards a great cause, with Chynn not receiving any funds for the surgeries he performs for the organization.
Chynn believes in holding these auctions because the services he has given away are expensive surgeries. Not many doctors across the country do what Chynn does because it involves more than just services. It's time and commitment to a life-altering surgery.
"The better job that your charity does of promoting this worthy auction/raffle item, the higher you will be in this realm," explains Chynn. "Understand that potential patrons need to be psychologically ready to bid or purchase raffle tickets on the free LASEK."
Emil Chynn goes on to explain that the donation is a surgical procedure, not a dinner for four. This fact means that they will need sufficient ways to qualify the practice as a top-notch center, and Chynn as a world-class specialist. Otherwise, they will not be comfortable enough to buy raffle tickets.
The Chynn Family Foundation
Chynn's foundation has become recognized by the IRS as a philanthropic organization and was established in 2005 to promote education. The Chynn Family Foundation has donated over $100,000 to benefit scholarships to middle school students at Our Lady of Mt. Carmel in Tenafly, New Jersey, and high school students at St. Benedict's Prep in Newark, New Jersey. Also, college students at Fordham University and radiology residents at Columbia Medical School have benefited from Chynn's generosity.
Chynn is Dr. LASEK. He has become a world-renowned, New York City's most experienced no-cut, no-flap, all-laser surgeon. Chynn has performed more LASEK and epiLASEK procedures than any other refractive surgeon in New York City and the world. He has become famous all across the medical sector and has been invited to present his research into Advanced Surface Ablation technique to many foreign and domestic surgeons. They are the ones who gave him the nickname, Dr. LASEK.
Several years ago Dr. Chynn performed LASIK and IntraLASE (iLASIK) procedures but wasn't entirely satisfied with the safety and long-term results of LASIK. He switched exclusively to working the newer non-cutting LASEK procedure and never looked back.
Emil Chynn was also among the many people who took part in the rescue and recovery work on and after 9/11. In addition to firefighters and police forces, Chynn played a significant role. Although rarely mentioned, they helped considerably in treating injured civilians and in assisting other rescuers as well.
Chynn was the first doctor to arrive at Ground Zero and organized the first triage center for the injured near the site of the disaster.
To visit Emil Chynn's website, please visit here:
Media Contact:
Eric Blankenship
Eric@netreputation
786-332-6554
Source: Emil Chynn