ELITE Amenity Management Promotes Annie Reeves to Director of Operations
Press Release
•
Jun 22, 2023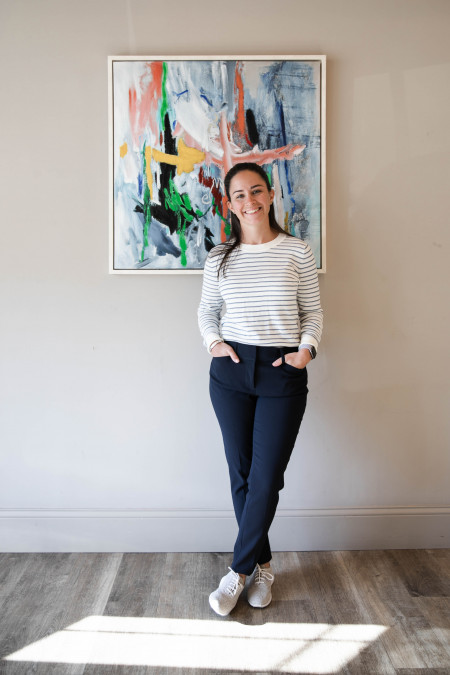 NEW YORK, June 22, 2023 (Newswire.com) - ELITE Amenity Management, a leading New York-based luxury lifestyle and amenity services company, announces the promotion of longtime employee Annie Reeves to Director of Operations for its Management Services division. ELITE, founded and co-owned by Queens natives Andrew Meditz and Michael Zuchelli, manages the amenities and lifestyle services for luxury condominiums, co-ops, rental properties, and private clubs throughout the New York tri-state area.
As Director of Operations, Reeves works alongside ELITE team members to oversee operations, streamline procedures, and implement safety protocols. She also collaborates with the company's executive team, including Chief Operating Officer Jon Matzelle, to implement consistent service standards across all ELITE properties.
"Annie's growth in this company has been earned every step of the way, and she leads by example, not asking the team to do anything she would not do herself. I am beyond thrilled to work alongside Annie and watch her continue to grow and move ELITE forward," says Matzelle.
Reeves joined ELITE in 2016 and has steadily climbed the ranks, holding numerous operational positions across multiple contracts in New York City. Her exceptional attention to detail, team-first attitude, and expertise in this specialized industry have earned her the respect of her colleagues and ELITE's ownership.
Says Meditz, "Annie has great communication and leadership skills, and her ability to carry out the vision of Michael and me is pivotal to the company's future growth. We couldn't be prouder to have her on the team here at ELITE."
Reeves says, "I feel fortunate to love my job and be valued every day. The management at ELITE takes the time to understand their employees, acknowledges their abilities, and supports their growth from the ground up."
A resident of Bayside, Queens, Reeves graduated from SUNY Potsdam with a degree in Public Health.
About ELITE Amenity Management
Since 2006, ELITE Amenity Management has grown from a small start-up to the amenity management and lifestyle services company of choice among luxury rental properties, condominiums, co-op communities, and private clubs. ELITE boasts an array of services, including pool, fitness, and luxury amenity management; full-service consulting, construction, and design; event management; and lifestyle services through its all-new ELITE App. Boasting over 80 commercial clients and 800 dedicated customer service-driven employees, ELITE transforms luxury into lifestyle. To learn more about ELITE Amenity Management, visit www.eliteamenitymanagement.com, follow @eliteamenity on Instagram, Twitter, and Facebook, email contactus@eliteamenity.com, or call (718) 746-3720.
# # #
Source: ELITE Amenity Management