El Show De Chiquibaby Gains Morning Show Slot With Miami Market Radio La Rumbera Network
Press Release
-
updated: Dec 10, 2018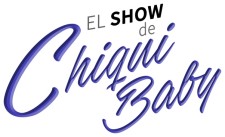 LOS ANGELES, December 10, 2018 (Newswire.com) - A leading Spanish-language media company, MLC (MLC Media Services) announced today that their syndicated radio show "El Show de Chiquibaby" has moved to their Morning Show slot of the South Florida-based La Rumbera Network Miami.
The show has been airing on the station's afternoon drive since September 2018 but because of its instant success, it was moved to AM Drive as of Oct. 29. Already in over 50 U.S. markets, El Show de Chiquibaby demonstrates it is only looking to keep expanding across the U.S. and beyond.
A recognized 15-year multi-media personality and currently a host for the Telemundo TV show "Acceso Total," Stephanie Himonidis, better known as Chiquibaby, is a recipient of four Emmy Awards for her contribution to journalism and entertainment news. "I am beyond excited and grateful to now have the show broadcast to the amazing people of South Florida whom I absolutely adore. I know La Rumbera was a perfect choice for El Show de Chiquibaby," said Stephanie Himonidis.
"We welcome El Show de Chiquibaby with enthusiasm to the Rumbera Network," says Jesus Castro, programming director for Rumbera Network. "We are ecstatic to have her as part of our roster of shows and excited to see our partnership grow with MLC."
About Rumbera Network Miami Rumbera Network Miami - WWWK - is a broadcast radio station in Islamorada, Florida, United States, providing tropical rumba dance music to the Miami, Florida, area.
About MLC Media Services MLC Media Services produces and distributes Spanish-language syndicated programs across 500-plus stations in the U.S. and Mexico. Its premier programs include El Show de Alex "El Genio" Lucas, Armida y La Flaka, El Show de Compa Mike, El Show de Toño, and Ana Lisa y Julieta that currently reach over 10 million people monthly with radio and social media. www.mlcsmedia.com
For Syndication Affiliates or Sales, Contact: Jose Villafañe at jose@mlcsmedia.com
Source: MLC Media Services
---
Categories: Media and News, Multi-Media
Tags: 2018 FIFA World Cup, Alex Lucas, Intercambio Media, Jose Villafane, Moncada
---