Eight-Team Field Announced for the National Small College Rugby Organization (NSCRO) Powered by Penn Mutual Rugby 7s National Championship, Competing During the 2018 Penn Mutual Collegiate Rugby Championship June 1-3 in Philadelphia
Press Release
•
updated: May 8, 2018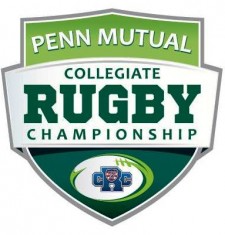 PHILADELPHIA, May 8, 2018 (Newswire.com) - – The men's rugby sevens teams from Salve Regina University, New Mexico Highlands University, Endicott College, California Maritime Academy, The Claremont Colleges, Susquehanna University, Christendom College and Iowa Central Community College will compete in the National Small College Rugby Organization (NSCRO) Powered by Penn Mutual rugby 7s national championship this coming June, in conjunction with the 2018 Penn Mutual Collegiate Rugby Championship at Talen Energy Stadium in suburban Philadelphia.
The 2018 Penn Mutual Collegiate Rugby Championship is set for Friday, June 1, through Sunday, June 3. Reserved and field-level tickets to the "World's Largest Collegiate Rugby Festival" are available online at sevensrugby.com. Single-day reserved tickets are $90 and field-level tickets are $63, and full-weekend reserved tickets are $132 and field-level tickets are $79.
The eight-team NSCRO competition in Chester, Pennsylvania, gives men's small college rugby sevens programs the opportunity to showcase their talents on a big stage. This year's eight-team field is stacked with strong competition from across the country.
The field is led by reigning NSCRO 7s champions Christendom College. In a thrilling final, Christendom College edged St. Mary's College of Maryland 24-19 in overtime to capture the national championship at last year's tournament in Chester. Christendom College is in Front Royal, Virginia, and is the smallest school competing in NSCRO with less than 200 male students.
The New Mexico Highlands University Vatos are the only other team returning from the 2017 field. In fact, the Vatos, who won the NSCRO 7s title in both 2015 and 2016, were led by several standout players including current Eagle 7s star Kevon Williams and Jeremy Misailegalu who recently signed with Major League Rugby's Seattle Seawolves. Susquehanna and The Claremont Colleges have been to the national championship before while the other programs are heading to Philadelphia for the first time.
"I expect this to be the most competitive field we have ever had," said NSCRO President Steve Cohen.
The 2018 Penn Mutual Collegiate Rugby Championship will be televised live by the ESPN family of networks and will feature the most television and digital coverage in the tournament's history.
This year marks the eighth consecutive year that the event has been held in Philadelphia and at Talen Energy Stadium. The annual event features not only the nation's top 24 men's collegiate rugby 7s teams but also the top 16 women's teams, as well as the Freedom Cup regional competition with a six-team field vying for a spot in next year's main bracket. Action also includes a national high school tournament with both boys' and girls' teams.
The three-day rugby event is one of the largest gatherings of collegiate and high school rugby teams in the world. Penn Mutual is in the fourth year of a title sponsorship for the event.
The interest in Rugby Sevens (also known as Sevens Rugby) continues to grow after the return to the Olympic Games in 2016, following a 92-year hiatus. The Penn Mutual Collegiate Rugby Championship is America's national sevens championship and serves as the centerpiece of a nationwide effort to build American rugby talent for competition on the international stage. Over the past eight years, the event has produced over 31 players who have gone on to play for the U.S. national teams.
About the National Small College Rugby Organization:
Since 2007, the National Small College Rugby Organization (NSCRO) has been at the forefront of fostering and developing small college rugby programs in the United States. NSCRO is a non-profit organization dedicated to providing services to small college programs that raise the profile, image and benefits of collegiate rugby in the eyes of school administrators. Comprised of nearly 400 men's and women's college rugby clubs who participate in more than 30 leagues, NSCRO provides an opportunity for these programs to showcase their abilities to a broader audience with a chance at a national title and ranking. Along with recognizing club and player success on and off the field, the increased visibility NSCRO creates has led to improved school support, greater on-campus interest in rugby and growth in financial support and alumni involvement. Additional information is available at https://www.nscro.org.
About United World Sports:
United World Sports (UWS) is the largest commercial rugby entity in the United States, and the owner and operator of a growing portfolio of dynamic sports, media and apparel brands, including the USA Sevens Rugby international tournament, the largest professional rugby event in North America, the Silicon Valley Sevens, an elite international championship, and the Penn Mutual Collegiate Rugby Championship, the premier college 7s rugby championship. Through its apparel division, UWS owns the exclusive North and South American license for Rhino Rugby, one of the world's leading rugby apparel and equipment brands. UWS also owns and operates RugbyToday.com, the largest and most widely read media destination dedicated to American rugby. Additional information is available at http://www.unitedworldsports.com.
About Penn Mutual:
Since 1847, Penn Mutual has been committed to helping people live life with confidence. At the heart of this purpose is the belief that life insurance is central to a sound financial plan. Through our network of trusted advisers, we are dedicated to helping individuals, families and businesses achieve their dreams. Penn Mutual supports its advisers with retirement and investment services through Hornor, Townsend & Kent Inc. Registered Investment Advisor and wholly owned subsidiary. Member FINRA/SIPC. We are proud to work together in a values-driven and relationship-based culture. Visit Penn Mutual at www.pennmutual.com.
Media Contacts:
Joe Favorito, 201-746-0005, fatherknickerbocker1@yahoo.com
Jim DeLorenzo, 215-266-5943, jim@jhdenterprises.com
Source: Penn Mutual Collegiate Rugby Championship
Related Media