eDist Business Announces Wholesale Distribution and Support of Olympus DS-9500
Providing resellers with the latest in professional dictation with new Olympus DS-9500 Digital Voice Recorder and AS-9000 Transcription Kit
Press Release
-
updated: Apr 12, 2018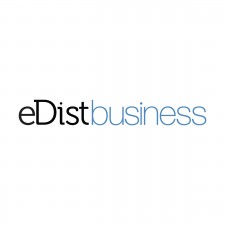 MAHWAH, N.J., April 12, 2018 (Newswire.com) - eDist Business is proud to announce the release of the DS-9500 and the AS-9000 from Olympus Professional Dictation, which are now available to their reselling partners. As an Authorized Distributor for Olympus Professional Dictation, eDist Business backs these advanced devices with comprehensive technical and marketing support that are unmatched in the industry.
eDist Business is ready to distribute this extraordinary device for resellers to sell to industry professionals. Current clients can order the DS-9500 and AS-9000 now on the eDist Business website. New clients looking to partner with eDist can become a reseller of Olympus Professional Dictation products.
The DS-9500, which has replaced the previous model DS-7000, is a Digital Voice Recorder featuring advanced Wi-Fi technology and a superior noise canceling system. It's Wi-Fi capability enables users to send dictation immediately to transcriptionists without a USB cord, docking station or computer. This enhanced mobility is ideal for professionals on the go, from physicians dictating patient notes during rounds, to attorneys transitioning between clients.
Olympus DS-9500 Digital Recorder Top Features
Wi-Fi compatible for immediate file sharing with transcriptionist
Dual microphones suppress background noise
Alcohol wipe resistant body - ideal for healthcare
Certified up to 1.5-meter (4.9-ft) shockproof body
Olympus Dictation Management System Release 7 software included
The device is motion activated, allowing the user to easily capture their voice, and then have the file securely routed to the appropriate place, whether it be a database or an email. And, because the device also integrates with Nuance® Dragon® Speech Recognition Software, it is easier than ever to provide enhanced documentation.
The built-in intelligent dual microphones control the directionality to keep the focus on the person dictating and suppress ambient noise, making the DS-9500 the ideal digital recorder for those dictating in the field, such as law enforcement professionals. Additionally, a triple layer studio quality filter ensures accurate voice capture while reducing unwanted sounds.
Serving as a perfect complement to the DS-9500 is the AS-9000 Transcription Kit, which replaces the AS-7000. Featuring a four-button foot control pedal, headset, and next-generation Olympus Dictation Management System (ODMS) Release 7 software, the AS-9000 seamlessly integrates into the workflow to significantly streamline data sharing and distribution of dictations between professionals, departments, and multiple office locations.
Olympus AS-9000 Transcription Kit Top Features
Easily route files within the organization via network server, email, or FTP
New Start-up Wizard for easy configuration
Fully compatible with Nuance® Speech Recognition software
Instant 256-bit file encryption
Simplified user interface
Mike Whalen, Executive Vice President for eDist Business, explained that the ability to offer these exclusive products to their partners is reflective of the company's expanded dominance in the North American market as the leading distributor of voice solutions. "eDist Business is proud of our strong relationship with Olympus, and how it enables us to offer the latest in dictation technology to our valued reselling partners. We are confident that both products will provide notable benefits to their clients and will be the perfect fit for a variety of fields, from healthcare to the legal or law enforcement industries," he said.
To further support the launch of these products, eDist Business is offering their clients free marketing materials, including sell sheets, email templates, website templates, promotional video and tutorial videos, and customized marketing.
About eDist Business
Offering expertise in speech solutions, eDist Business provides state-of-the-art technical support, professional logistics, and cutting-edge marketing to help resellers grow their business with the personal touch of an independent distributor. Their team of experienced, technical sales staff, selected for their excellent skills and ongoing product knowledge, take pride in serving a reseller's every need. eDist's diverse product lines and depth of inventory offer one-stop shopping at competitive prices. For more information visit the eDist Business website.
Media Contact: 
Mike Whalen​
​Vice President, eDist Business
m@edist.com
800-962-7566
Source: eDist Business
Share:
---
Categories: Business Technology, Digital Media Recorders and Players
Tags: Digital Dictation, Olympus Distributor, Olympus Professional Dictation, Wholesale Distribution Olympus
---