eDiscovery Assistant Unveils New Interface for Enhanced User Experience
Press Release
•
updated: Oct 19, 2020
Changes to UI provides users with easier navigation that enables them to research eDiscovery cases faster and more efficiently.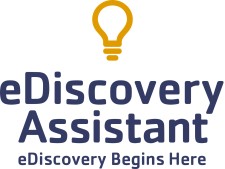 BOULDER, Colo., October 19, 2020 (Newswire.com) - eDiscovery Assistant, the only provider of curated eDiscovery case law and a resource center for attorneys and legal professionals, today announced the release of a new user interface (UI). Designed to provide improvements to the user experience and advance the way lawyers and other legal professionals uncover relevant case law, eDiscovery Assistant has developed a new dashboard with improvements to the UI that Include:
Better utilization of screen real estate to improve readability and use of features
New dashboard display of case law metrics including new decisions, total decisions in the database and most cited issues
Search navigation enhancements to allow clients to get answers in fewer clicks and drill into search results
Simplified look and feel consistent with other web-based platforms
"The new UI is a testimony to the feedback we have received from clients and partners and our team's yearlong efforts to provide a cleaner, more intuitive interface that makes legal research on eDiscovery cases faster, easier, and more powerful," comments Kelly Twigger, CEO of eDiscovery Assistant. "We are thrilled to roll out this new design that drives users to leverage the work of our content team instead of guessing at search terms, identifies trends in case law, and provides a solid platform for growth in content and the launch of our learning center later this year. 2020 has seen nearly 2000 declsions on ediscovery, and practitioners need to be able to stay on top of those developments. Our tagging structure, combined with this new design, lets them do that better and faster. "
To view the new user interface and discover the power of the platform, a 30-day free trial is available at https://new.ediscoveryassistant.com/registrations/new.
About eDiscovery Assistant
eDiscovery Assistant is a first-of-its-kind digital playbook and legal research tool leveraging a proprietary tagging system that tags each decision by eDiscovery issue — a true asset for lawyers and legal professionals to add to their eDiscovery toolkit. Founded in 2016 and developed by attorneys who practice eDiscovery 24/7, eDiscovery Assistant includes curated databases of case law, rules, checklists and forms, and a glossary of terms. For additional information on eDiscovery Assistant LLC, visit www.ediscoveryassistant.com or follow eDiscovery Assistant LLC on LinkedIn and Twitter.
Media Contact:
Maribel Rivera
Phone: 1.347.871.6632
Email: marketing@ediscoveryassistant.com
Source: eDiscovery Assistant LLC
Additional Links