Edge Financial Honored as Inc. 5000 Company
Press Release
•
updated: Oct 18, 2018
Tax Firm Tops List of Fastest Growing Companies in Encino, Los Angeles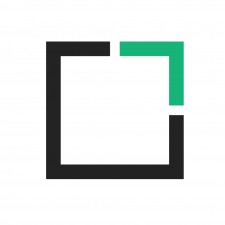 LOS ANGELES, October 18, 2018 (Newswire.com) - Edge Financial, a tax preparation and mediation firm, was named to the 37th annual Inc. 5000, an exclusive ranking of the nation's fastest-growing private companies. Announced annually in the third quarter, 2018 marks the first year Edge Financial has made the prestigious list, following a rapid 3-year growth of 400 percent.
"More than anything, this honor is a testament to the unmatched experience my team is providing our clients," said Light Silver, CEO of Edge Financial. "The kind of growth required to make the Inc. 5000 is only possible when we're offering unmatched tax solutions, so this announcement is a humbling confirmation that Edge Financial is headed in the right direction."
This announcement is a humbling confirmation that Edge Financial is headed in the right direction.

Light Silver, CEO, Edge Financial
In its storied 37-year history, the Inc. 5000 has conferred early national exposure to many now-famous national firms, such as Microsoft, Dell, Zillow, and LinkedIn. On top of its placement within the top 25 percent of all companies on this year's list, Edge Financial earned the distinction of being the fastest growing company in Encino, Los Angeles.
"Though our clients hail from all over the country, our neighbors here in Encino have made for the perfect place to build such a unique alternative to tax preparation," Silver explained. "I'm grateful to have the continued support of our community as we grow sustainably into 2019 and beyond."
###
About Edge Financial
Since 2001, Edge Financial has been committed to offering a diverse, personalized suite of tax services to help its clients get current and compliant with the IRS and state collection authorities. The national tax preparation and mediation firm provides year-over-year tax preparation, audit representation, bookkeeping, levy and wage garnishment removal, and other liability solutions.
For additional information about Edge Financial and its tax offerings, please call 1-800-410-8605 or visit the Edge Financial website.
Media Contact
Kevin Giffin, Green Candy Media
kevin@greencandymedia.com
Source: Edge Financial