Eden Grow Systems Offers Solution to Food Supply Chain Disruptions
Press Release
•
updated: Mar 10, 2021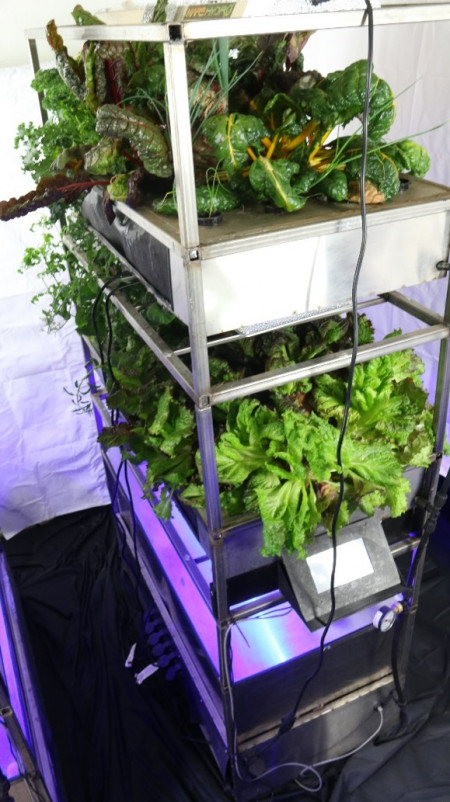 HOUSTON, March 10, 2021 (Newswire.com) - Eden Grow Systems announced today the public release of the first component in the company's self-sustaining, modular agriculture growing and survival system that provides people a way to grow their own food, supply their own water, and recycle their waste year-round. The Genesis System can produce fruit, vegetables, and protein from fish and prawns, for anyone who wants independence from unpredictable food supply and protection from the deleterious effects of adverse weather, pandemics, and unforeseen disruptions to the supply chain. The first module of the Genesis System, the Eden Tower (ET-100), is now ready for commercial sale. The ET-100 is easy to assemble, use, and maintain. It offers the ability for anyone, anywhere to take control of their food production and know that they can feed themselves and their families in any situation.
"Unstable food supply chains are motivating people to think locally and personally," said Bart Womack, Eden Grow Systems' chief executive officer. "The Eden Tower offers consumers the opportunity to grow their own food in a safe, affordable, and energy-efficient system."
The company's self-sustaining systems use technology developed by NASA for off-world colonization and long-term space habitation. These state-of-the-art technologies are now being productized by Eden Grow Systems, bringing the technology down from space and into urban and suburban homes by using a combination of aquaponics and aeroponics. The Eden Tower, the first module of the larger Genesis System, is small enough to fit in a kitchen pantry, and unlike other commercially available systems that only grow leafy greens and herbs, offers consumers the capability of growing a wide variety of fruits, vegetables, and fish in the comfort of their own home. Presale orders can now be submitted on the company's website.
"At a time when Texans, and the world community, are keenly aware of food insecurity, it is crucial for people to consider new methods to achieve independence from conventional grocery supply chains," said Meagan Crawford, Eden Grow Systems board director and managing partner of the company's lead investor, SpaceFund. "I am thrilled that the company's products are ready to be deployed, as the world needs them now more than ever."
In addition to offering independent food growth on earth, the company intends to support the nutritional needs of people in space. Eden Grow Systems is a competitor in the National Aeronautics and Space Administration's Deep Space Food Challenge.
About Eden Grow Systems
Eden Grow Systems is feeding the future by creating next-generation modular farming and survival systems. The company adapts NASA technology, bringing cutting-edge science down from space and into your home, making it possible for every family to become completely independent. The company's 400sq ft Genesis system uses a combination of aquaponics and aeroponics to supply enough food, water, power, and fuel to support a family of four indefinitely and will be commercially available in late 2021. The first module of that system, the Eden Tower, is small enough to fit in a kitchen pantry, grows a wide variety of crops as well as fish for protein, and is now available for pre-order. The company is based in Houston, Texas. https://www.edengrowsystems.com/
Help us spread the word. And together, we will FEED THE FUTURE.
Source: Eden Grow Systems
Additional Links