Eating Disorder Treatment Facility Aster Springs Opens in Nashville, Tennessee
Press Release
•
Aug 1, 2023
Aster Springs expands its continuum of care in Nashville, Tennessee with residential services supporting a full spectrum of eating disorders for adult women.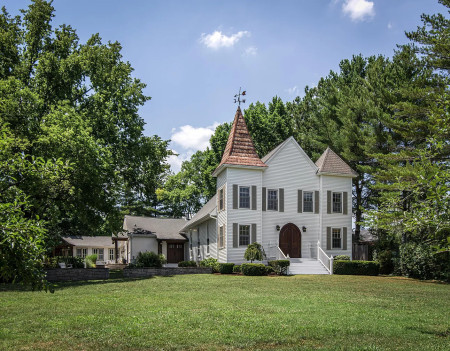 BRENTWOOD, Tenn., August 1, 2023 (Newswire.com) - Odyssey Behavioral Healthcare, a leading provider of eating disorder, mental health, and addiction treatment services, proudly announces the opening of the newest Aster Springs residential eating disorder treatment facility, licensed by the TN Department of Mental Health and Substance Abuse Services, in Nashville, Tennessee. Located minutes from downtown Music City, the latest addition to the Aster Springs residential treatment family underscores Odyssey's continued commitment to growth to address unmet demand. Aster Springs provides residential and outpatient treatment services in Indiana, Kentucky, Ohio, Tennessee, and Virginia and is their second location in Nashville, along with their Aster Springs Outpatient - Nashville clinic.
According to recent reports from the National Association of Anorexia Nervosa and Associated Disorders (ANAD):
28.8 million Americans will have an eating disorder in their lifetime.
10,200 deaths each year are the direct result of an eating disorder.
Eating disorders are among the deadliest mental illnesses, second only to opioid overdoses.
"The need for eating disorder treatment at all levels of care continues to grow nationally for individuals with these complex conditions," said Richard Clark, CEO of Odyssey Behavioral Healthcare. "Odyssey is addressing Tennessee's underserved demand by opening additional residential services in Nashville. This new facility also strengthens Odyssey's growing national network of eating disorder residential and outpatient treatment services that provide quality care for those in need."
Aster Springs is known for their whole-person approach to treatment, low client-to-clinician ratio, and unique, home-like settings. The Aster Springs residential treatment facility in Nashville cares for adult women with an eating disorder through a residential treatment program (RTC) and a partial hospitalization program (PHP). As a transformed songwriter's retreat, the facility's peaceful surroundings offer an idyllic environment and a small community for healing.
"Aster Springs is recognized as a leading treatment program with residential and outpatient programs in five states," said Chrissy Hall, LCSW, Group CEO of Aster Springs. "Our clinical and support teams are some of the best in the industry. I'm proud to expand our proven combination of compassionate care and evidence-based approaches to more individuals in need with the addition of our newest Nashville, Tennessee location."
To learn more about our new Nashville treatment location, visit the Aster Springs website.
——————————-
About Odyssey Behavioral Healthcare
Odyssey, formed in 2015, has a diverse clinical network of services treating adults and adolescents for eating disorders, psychiatric disorders, dual diagnosis, and other addictive disorders. Odyssey provides a continuum of care within our Psychiatric Network and Eating Disorder Network, including inpatient, intensive residential, partial hospitalization, outpatient services, detoxification, and transitional living at over 35 locations and affiliated Odyssey Outpatient Network clinics in nine states with over 600 beds.
Source: Odyssey Behavioral Healthcare