EasyCare Academy Launches Digital Platform for Person-Centred Care Assessment and Appoints Executive Leadership Team
Press Release
•
updated: Nov 9, 2017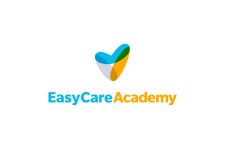 GENEVA, SWITZERLAND, November 9, 2017 (Newswire.com) - ​​​​​Today EasyCare Academy announced the release of Respond 4.0, the company's new digital assessment platform and the appointment of its executive leadership team. EasyCare Academy is a social impact company focused on supporting personalized care for healthy ageing to enable people to live better as they live longer.
As the global rise in the ageing population creates stress on families, communities, healthcare systems and governments, better management of activities of daily living through compassionate care and improved understanding of the biopsychosocial and environmental needs that accompany ageing can help alleviate those stresses by improving health, independence and well-being. EasyCare Academy's social mission is focused on meeting these needs.
"At EasyCare Academy, we are focused on providing digital solutions for training and education to empower caregivers and others who care for people as they age to support healthier, happier lives."

Peter Nicholson, Co-Founder, President and CEO of EasyCare Academy
"At EasyCare Academy, we are focused on providing digital solutions for training and education to empower caregivers and others who care for people as they age to support healthier, happier lives," said Peter Nicholson, Co-Founder, President and CEO of EasyCare Academy. "Improving independence enables ageing in place and enhances overall quality of life, and the resulting cost savings contribute to the possibility of health system sustainability. Respond's holistic approach to address not only the medical needs of the ageing population but also the social, psychological and environmental needs is one answer to the looming sustainability crisis."
To date, Respond has been used to assess more than 1 million older people and connect them to local resources. And, now with more people over the age of 65 than under the age of 5 for the first time in human history, the elder caregiving gap will only widen without new efforts to improve how care reaches those who need it. By equipping anyone dedicated to enhancing the lives of older people with data-driven, tech-enabled and personalized tools and resources, EasyCare Academy will enable and empower older people to stay more active, healthy and independent and live richer, fuller lives.
Respond 4.0 is the social impact company's flagship digital solution
Respond 4.0 is a digitized questionnaire featuring a standardized 52-point evaluation to assess an older person's needs and concerns across biological, social, psychological and environmental domains. Based on this information, the Respond 4.0 platform generates an independence score, the ERIS (EasyCare Respond Independence Score) and a customized care solution tailored to the older person's specific needs, priorities and location.
"When my team and I began developing the Respond assessment 28 years ago, we envisioned a tool that could address one of the greatest challenges of the global ageing phenomenon – and that is properly addressing the needs of older people and their caregivers – and that meant assessing the whole person and each person individually," said Prof. Ian Philp, MD, CBE, Co-Founder and Chief Scientific Officer of EasyCare Academy. "Today, we are proud to make that capability available in every corner of the world through this fourth generation of our standardized approach, data-driven insights, personalized response methodology, and powerful digital platform."
Respond has been validated by more than 90 scientific, peer-reviewed publications and has shown proven benefits for healthcare professionals, social workers, organizers of community programming, and caregivers – both family and professional – and those with years of experience or new to the field.
Used in nearly 50 countries, Respond has consistently produced positive results, including increased functional ability, independence and community engagement in older people. During the recent WHO Global Consultation on Integrated Care for Older People (ICOPE), EasyCare Academy shared these findings from its work in the UK, China and Uganda, demonstrating its ability to improve lives across geographies and income levels. Moreover, the tool has enabled cost savings for healthcare and long-term care systems – estimated as high as £3.3B over 15 years in reduced costs in the UK, according to a recent study. Just as importantly, Respond helps combat ageism by ensuring that the needs of older people are not overlooked – a growing concern as longevity becomes a hallmark of 21st century life.
In addition to customizing care for individuals, the EasyCare Academy platform is designed to collect de-identified longitudinal data at scale from Respond 4.0 assessments. With this data, EasyCare Academy can identify and analyze global, regional and local trends to inform new policies, products, services and technologies that help maintain functional ability as individuals age.
The Respond 4.0 package includes training needed to become a certified assessor, consultation on integrating the tool as a business solution, licensing rights to the digital platform with its dashboard to generate ERIS independence scores and personalized care plans based on each individual's needs and priorities. Respond 4.0 is now available by visiting www.EasyCareAcademy.com.
Peter Nicholson appointed CEO of EasyCare Academy
Today EasyCare Academy also announced the appointment of its executive leadership team. A co-Founder of the company, Peter Nicholson, a 25-year veteran of the healthcare and biopharmaceutical industries and experienced entrepreneur, will serve as EasyCare Academy's President and Chief Executive Officer. A specialist in corporate strategy and business development, Nicholson also has expertise in bringing start-up companies to commercialization. Prior to founding the Academy, Nicholson served as a member of the executive leadership team of Nestlé Skin Health for more than a decade, helping the company meet its global growth ambitions and launch strategic business initiatives.
"By supporting active ageing, EasyCare Academy has the potential to positively impact tens of millions of lives around the world, their communities and society in general. Serving as CEO of EasyCare Academy and working with such a visionary and talented team is a once-in-a-lifetime opportunity," said Nicholson. "Combining these resources with our mission, our social enterprise model and our cutting-edge digital platform give me great confidence in our ability to change the future of ageing in this era of unprecedented longevity."
Ian Philp named Chief Scientific Officer
Prof. Ian Philp, MD, CBE has been named EasyCare Academy's Executive Vice President and Chief Scientific Officer, overseeing the organization's research and development. Philp, who is also a co-founder of EasyCare Academy and Professor of Global Ageing at the University of Stirling, UK, is the creator of the EasyCare assessment tool (now Respond 4.0) dating back to 1989. A globally recognized geriatrician, Philp served for 35 years in the UK's National Health Service as a clinician, educator, researcher and manager, and has been recognized on multiple occasions by the Queen of England for his tireless service to the care of older people.
"It is an incredibly exciting time for EasyCare, as we join up our globally validated model for improving health and independence in older people with our new proprietary technology," said Philp. "I could not be more pleased to be partnering with Peter on our EasyCare business venture. With his proven expertise as a business leader, growing companies both large and small, EasyCare Academy is well-positioned for a strong future."
Executive leadership brings diverse, global experience in technology and start-up management
In addition to Nicholson and Philp, EasyCare Academy's executive leadership team includes three veterans in their respective areas of expertise.
Lee Hampston, Vice President, Digital Innovation and Information Technology & Chief Technology Officer
Hampston has over 20 years' experience in strategic development and the creation of new businesses, with a focus on the technology-enabled care markets, telecoms and IT fields. He joins EasyCare Academy from the KCOM Group PLC, where he served as a member of its senior management team, responsible for the management and innovation of propositions, products and solutions.
"In my previous work experience, I've witnessed the convergence of two global trends. One is the rapid scalability of business through technology, and the second is the rapid ageing of our society," said Hampston. "EasyCare Academy marries these trends perfectly into a sustainable, mission-driven business model – and a company I'm proud to call my new home."
Chris Nicholson, Vice President, Finance, Treasurer & Chief Financial Officer
Chris Nicholson has a long history of creating and driving successful financing strategies and the implementation of technology and other internal business systems for start-up companies. Most recently, he is credited with leading the financing strategy and raising initial funding for FinnTalon and serving as Treasurer and CFO of Core Oncology.
"When I was approached about EasyCare Academy, I was ready and eager to take on the next great challenge of my career – leading the financing strategy for a new and rapidly growing social impact company," said Chris Nicholson. "We've all witnessed our loved ones age and experienced the physical and emotional stress that comes along with it. EasyCare Academy is working to alleviate those burdens; it's a noble cause, and I am honored to participate as a member of the team."
Kerry Wootton, Vice President, Human Resources and Organizational Development & Chief People Officer
Wootton has extensive and proven global expertise in achieving HR operational excellence for the companies he serves. He has led HR strategies for companies including Nestlé Skin Health, Medtronic and HSBC, particularly in regions and times of rapid growth. In these roles, he has overseen major growth in operations and business activities, including a number of successful global acquisitions.
"The EasyCare Academy approach is at its core about person-centricity, and this mantra applies to the communities of older people we serve around the world as well as our internal people," said Wootton. "Our people drive our mission, and our mission drives our business – every single day."

About EasyCare Academy
Based on 28 years' experience across nearly 50 countries, EasyCare Academy is a social impact company focused on supporting personalized care for healthy ageing to enable people to live better as they live longer. Our digital platform, validated by more than 90 scientific, peer-reviewed publications, assesses biological, social, psychological and environmental domains to understand older people's concerns and generate a personalized response that connects individuals to local resources and solutions. More information about EasyCare Academy can be found at www.EasyCareAcademy.com.
Media Contact
Melissa Mitchell
(O) +1 212 332 3942
(M) +1 646 404 1149
mmitchell@highlanterngroup.com
Source: EasyCare Academy