Eagle Ranch Launches New Day Student Program
Press Release
•
May 4, 2023
New pilot school program opens for non-residential students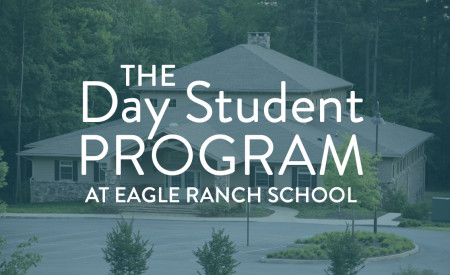 FLOWERY BRANCH, Ga., May 4, 2023 (Newswire.com) - Eagle Ranch, Northeast Georgia's premier family restoration program, is launching a Day Student Program to broaden its services for struggling children and families. This new pilot program is a unique opportunity for students to attend Eagle Ranch School and receive the benefits of the Ranch's family-focused program without living on campus.
The Day Student Program is currently open to students entering grades 4-5 for the 2023-24 academic year, with the intention of expanding to additional grades in the future.
Eagle Ranch School is SACS-accredited and has decades of experience helping students who are struggling in areas such as behavior, social relationships and academics. Located in Flowery Branch on the Eagle Ranch campus, the school offers a dedicated Christian environment, small class sizes, individual learning assistance, on-site counseling support, special exploratory classes and a program that incentivizes and rewards positive student choices.
"At Eagle Ranch School, we offer pathways to hope to families in distress, and we help children make better decisions so they can improve in school as well as life," said Dr. Fred Haselden, director of education for Eagle Ranch. "We have helped students who have failed a grade level successfully complete the work needed to get back on track. We also have a dedicated reading program that has helped students increase their reading level by three or more grade levels."
In addition to academic support, The Day Student Program provides families with support services. Families will benefit from family counseling sessions with a Licensed Professional Counselor, parent support groups, training and ongoing access to information on their child's academic and behavioral progress.
Families are encouraged to inquire as early as possible because there are limited openings available. To learn more about this new program, visit www.EagleRanch.org/DaySchool or contact our Admissions team at admissions@eagleranch.org.
About Eagle Ranch
Established in 1985, Eagle Ranch is a Christ-centered community with a mission to make life better for children and families. Its cornerstone residential program provides boys and girls a peaceful, stable environment to overcome challenges. Working with their families through counseling, training and support, the goal is to restore relationships and provide the tools needed to experience a promising future. To meet growing community needs, Eagle Ranch recently expanded its services. The Wings Center at Eagle Ranch opened in 2021, providing outpatient counseling, retreat experiences and nonprofit consulting. Learn more about all of the Ranch's services at www.EagleRanch.org.
Source: Eagle Ranch