E-Sports Bush League Announces Formation of First E-Sports Minor Leagues
Press Release
•
May 31, 2016
E-Sports Bush League debuts first ever E-Sports Minor Leagues-providing a middle ground between the average, everyday player and the Professional E-Sports Player.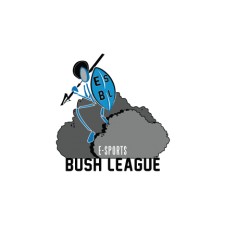 Brooklyn, NY, May 31, 2016 (Newswire.com) - ​On the heels of the exponential growth of live-streaming gaming, E-sports Bush League has announced the launch of the first ever E-Sports minor leagues. Currently, there are no minor league systems in place for E-Sports. All major professional sports such as hockey, baseball, basketball have their own minor leagues. It is in these lower levels that players spend their time perfecting their art and mastering their game–now E-Sports players can do the same.
"We noticed the current atmosphere of the E-Sports industry is entirely focused on the professional players and tournaments for those players. The E-Sports Bush League intends to provide a middle ground for the average everyday player and the Professional E-Sports Player," notes Commissioner, James Wagner.
This league will give them an opportunity to showcase their skills, win prizes, gain sponsorships, and receive invites from professional teams. Whereas most of the current tournaments are invite- only for elite players who are already members of established professional teams, the Bush League tournaments will be for those who have not yet made a professional team yet.
The minor leagues will be open to all players who wish to compete.
The site will host seasonal tournaments with cash prizes, sponsors, and shout casting to assist those individuals looking to break into the Professional Ranks. E-Sports Bush League hopes to help the average everyday player become a professional player in what is currently an overly-competitive market.
The league has scheduled tournaments that will all be happening online and running on the GamerLaunch.com Platform. Gamer Launch is the flagship product of the Launch Media Network, creators of publishing platforms, data analytic tools and mobile apps for the gaming industry.
As the leading provider of online, fully customizable, gaming community website hosting, Gamer Launch delivers site hosting, creation, and support services to video game communities and fan sites for more than 600 games and more than 5 million registered gamers. The platform provides premium, feature-rich and easy-to-use hosting and social networking to customers playing the most popular video games. Learn more at www.gamerlaunch.com.
The first 3 games will be Paragon, Smite, and Orcs Must Die Unchained, with more games to be announced in the near future.
"A lot of game players wish to go professional and they all just need a place to start. E-Sports Bush League will be that place for them," explains site Commissioner, James Wagner.
From the initial sign-up to the actual competition, the E-Sports Bush League will mirror how the professional tournaments are run, so that participants will get an understanding of what is expected of them in a professional setting. E-Sports Bush League Tournament will be holding their first minor league competition this summer between the months of July and August. To learn more or to register for the league, gamers are encouraged to visit www.esportsbushleague.com directly.
About the site:
Founded in 2016, E-Sports Bush League is the creation of two former semi-pro gamers; James Wagner and Mark Deola. Their company's mission is to help competitive amateur and semi-pro players make the leap and get to the professional level. Their league acts as an incubator for talented gamers looking to make their way into the pros.
For media inquiries regarding E-Sports Bush League individuals are encouraged to contact Commissioner James Wagner directly at 718-288-2048 or via email at esportsbushleague@gmail.com. To learn more about the site, please visit: www.esportsbushleague.com.
Source: E-Sports Bush League
Related Media
Tags