Dynamic Growth Dental Support Launches First Non-Clinical Solution for Area Practices
Press Release
-
updated: May 22, 2018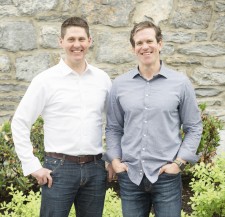 WYOMISSING, Penn., May 22, 2018 (Newswire.com) - Two business leaders with extensive industry experience and management expertise have teamed up to form the area's first dental service organization (DSO). Launched in May 2018, Dynamic Growth Dental Support provides non-clinical support services to top solo dental practices. The company implements systems that help dentists become more efficient and expand practice reach, enabling affiliates to focus on the clinical side of their businesses.
Supporting the Current Dynamics of Dental Practices
Dynamic Growth assists leading solo dental practices by applying patient-focused systems and proven business processes. With a stated mission "to improve the lives of those who serve the world's smiles," the firm aims to passionately build a dynamic future for the profession of dentistry as a whole and for all its team members. Dynamic Growth provides best-in-class support services in areas including human resources, procurement, accounting, marketing, finance, billing and insurance verification, which can help unlock practice value and support the transition process for doctors who are considering slowing down or retirement. Dynamic Growth operates out of the Grove Dental Group office in Wyomissing, Pennsylvania.
Growth of Dental Service Organizations
Dynamic Growth partners with solo dentists who aim to create value and improve quality of life through affiliation with a dental service organization. According to the American Dental Association, 7.8 percent of dentists are now part of a DSO, and that figure is expected to rise as dentists increasingly seek help with non-clinical responsibilities such as managing payroll, ordering supplies and staffing. Working with a DSO such as Dynamic Growth allows team members to leverage economies of scale while maintaining autonomy over patient care.
Value Creation
According to Ryan Jones, founder and CEO of Dynamic Growth, there are many industry trends and demographic shifts that are providing his team with an opportunity to create more value in the industry: "Our team understands the challenges facing independent dental practices in today's economy because we started as one ourselves. Our philosophy is simple: Provide the best business and non-clinical support, and align with practices whose priority is the best patient care and patient experience." As part of the partnership commitment, Dynamic Growth delivers flexible and tailored solutions that hinge on the unique needs of each practice through a collaborative, relationship-centric approach.
Seasoned Executive Team
Dynamic Growth was founded by Dr. Jeffrey Grove, owner of Grove Dental Group in Wyomissing, Pennsylvania, and Ryan Jones, managing partner with Alta Sierra Capital. Jeff, a proud graduate of Governor Mifflin High School who earned a Bachelor of Arts from the University of Richmond and Doctor of Dental Medicine from the University of Pennsylvania, brings a proven track record for creating high-quality, patient-focused dental practices and clinical systems to the partnership.  
Ryan, a transplant from the West Coast who earned a Bachelor of Science in mechanical engineering from Kettering University and an MBA from the Stanford Graduate School of Business. He brings a breadth of leadership, industry knowledge and business management experience to the organization. Together, the two have created Dynamic Growth to serve the industry with a best-in-class dental support organization.
For more information about Dynamic Growth, please visit www.dynamicgrowth.dental.
Media Contact: Ryan Jones, Dynamic Growth Dental Support, 484-577-3900, rjones@dynamicgrowth.dental.
Source: Dynamic Growth Dental Support
Share:
---
Categories: Dentistry
Tags: dental support, dentistry, DSO, new venture, non-clinical services, solo practice, transition support
---