Dynamic Enterprise Executive Joins Brillient's Senior Executive Team
Press Release
•
Jun 27, 2023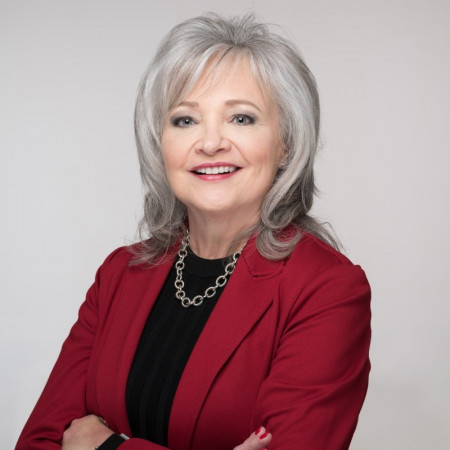 RESTON, Va., June 27, 2023 (Newswire.com) - Brillient announced today that dynamic enterprise executive Tammy McChain has joined the team as Chief Delivery Officer (CDyO). Tammy has a proven track record of driving business growth and transformation via profit and loss (P&L) management, strategic IT solutions, and operational excellence.
In this role, Tammy will coordinate with the program leaders, ensuring delivery excellence and more importantly, organic contract growth. She will create and implement a coherent delivery strategy, ensuring delivery excellence and operational efficiency that is in alignment with Brillient's overall strategic goals. Ms. McChain will champion a culture of client satisfaction, reflecting our unwavering commitment to deliver exceptional value by helping our clients achieve their mission through innovation.
"I am both honored and excited to be joining the innovative thinkers at Brillient who leverage technology and business processes to deliver exceptional, mission-focused solutions to our clients. The amazing culture at Brillient is what attracted me; however, it is their technological capabilities and foresight and their deep passion for protecting, serving, and caring for the American people that motivates me," said Tammy McChain.

"We are pleased to have Tammy McChain join our executive team. She brings a wealth of experience with client delivery excellence and growing the value proposition to our clients," said Sukumar Iyer, Brillient's Chairman and CEO.
Prior to joining Brillient, Tammy was the Senior Vice President of Federal Health and Civilian at NTT DATA. Previously, she was the Public Sector Chief Operating Officer at NTT DATA which included oversight of Federal, State and Local, Education, and International business. In addition, she has held management and executive positions at BAE Systems, the Department of Defense, and the Federal Bureau of Investigation.
About Brillient
Brillient is an award-winning Full Spectrum Digital Transformation company enabling clients to transform through the continuum of analog, to digital, to analytics, leading to insight-driven decision-making and mission execution. We help clients achieve better efficiencies and lower costs in their digital government and IT modernization initiatives, enabling friction-free interaction with citizens and businesses.
Media Contact:
Julia Brainin
Senior Marketing Manager
703-994-4232
Julia.Brainin@brillient.net
Source: Brillient Corporation