Driving Sustainable Change: Salt Lake City Partners With Sawatch Labs and Kimley-Horn for Groundbreaking Fleet Electrification Study
Press Release
•
Sep 5, 2023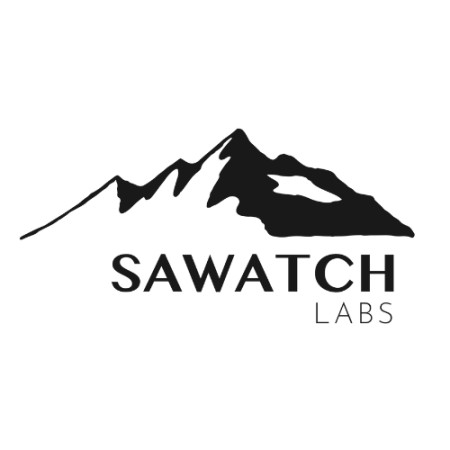 DENVER, September 5, 2023 (Newswire.com) - Sawatch Labs and Kimley-Horn were selected to conduct a comprehensive fleet electrification study for Salt Lake City. This study, aimed at promoting sustainability and reducing greenhouse gas emissions, will assess Salt Lake City's fleet operations and provide a comprehensive plan for transitioning to electric vehicles (EVs).
"Salt Lake City prides itself on setting aggressive, but achievable, environmental goals to improve air quality and reduce carbon emissions. We aim to transition most of our municipal fleet to electric vehicles over the next few years, as described in our Joint Resolution on Electrified Transportation," said Mayor Erin Mendenhall. "This electrified fleet assessment and the partnership with Sawatch with Kimley-Horn is a key factor to allow us to meet those goals in a timely and cost-effective manner, while balancing fleet resiliency and operational needs."
This fleet electrification study will encompass various key components, including an electric vehicle (EV) suitability assessment for Salt Lake City's 1,400-vehicle fleet. This assessment will be conducted using Sawatch Labs' ezEV software. It will consider operational feasibility, total cost of ownership analysis, and projected GHG emissions reductions to develop a well-structured vehicle deployment plan. This assessment holds the potential to significantly assist Salt Lake City in reaching its sustainability goals.
In addition, Kimley-Horn will conduct an Electric Vehicle Supply Equipment (EVSE) assessment to evaluate site infrastructure capacity and identify necessary upgrades to meet the fleet's charging needs. Utilizing the analyses provided by Sawatch Labs' ezIO software, Kimley-Horn will deliver site assessments and determine the project charging demand at each location based on the actual fleet operations.
As part of the study, Kimley-Horn will also conduct an Emergency Response Preparedness and Resiliency needs assessment. This segment of the project will identify opportunities to enhance fleet resiliency through on-site electricity generation and storage solutions, further strengthening Salt Lake City's commitment to sustainability.
By harnessing cutting-edge technology and expertise in the field, Sawatch Labs and Kimley-Horn are confident the study's findings and recommendations will lay the groundwork for a greener, more sustainable fleet in Salt Lake City.
"We are honored to have the opportunity to work with Salt Lake City and contribute to their sustainability goals through this electrification study. Together with Kimley-Horn, we look forward to implementing impactful and sustainable solutions that align with Salt Lake City's vision," said Matthew Helm, CEO of Sawatch Labs.
This exciting project is already underway, and the results are expected to be delivered throughout the second half of 2023.
About Sawatch Labs
Sawatch Labs is a leading data analytics company that has been dedicated to unleashing the potential of operational data since 2017. Their core mission is to empower fleets by providing actionable insights that optimize fleet operations. Leveraging advanced analytics, they have successfully supported fleets in all 50 states in achieving their goals and enhancing their overall performance.
Their expertise spans a wide range of specialties, including a profound understanding of raw telemetry from all major providers, custom software development, big-data aggregation and analysis, seamless software partner integrations, GIS and ESRI solutions, harnessing API/SDK capabilities, driver safety policy best practices, and more. Their comprehensive approach ensures that fleets receive tailored solutions that suit their unique needs, enabling them to make informed decisions and stay ahead in a rapidly evolving industry.
For more information, visit https://sawatchlabs.com/. Follow Sawatch Labs on LinkedIn.
About Kimley-Horn
Kimley-Horn, one of the nation's premier engineering, planning, and design consulting firms, serves a wide range of disciplines, including transportation, aviation, development services, energy, transit, urban design, landscape architecture, and water/wastewater. With nearly 8,000 employees in more than 125 offices nationwide, Kimley-Horn is one of Fortune's 100 Best Companies to Work For and one of People Magazine's Companies that Care.
For more information, please visit www.kimley-horn.com. Follow Kimley-Horn on LinkedIn, Instagram, Twitter, and Facebook.
Source: Sawatch Labs