Drake's Organic Spirits Wins 'Rising Star Growth Brands' Award From Beverage Dynamics
Press Release
•
Mar 28, 2022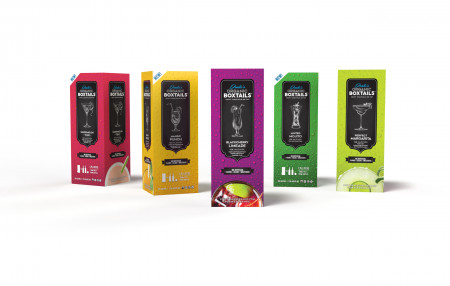 MINNEAPOLIS, March 28, 2022 (Newswire.com) - Every year for more than 20 years the Beverage Information & Insights Group - which comprises trade magazines Beverage Dynamics, Cheers, and StateWays - has identified the fastest growing wine and spirit brands in the U.S. This year, Drake's Organic Spirits won its first-ever Growth Brands Award within the "Rising Star" category, which ranks brands having reached annual sales of 20,000 9L cases in less than five years.
Launched in 2017, Drake's Organic Spirits is the first and only spirit producer to be certified USDA Organic, Non-GMO Project Verified, OU Kosher, vegan per Vegan.org and gluten free per the Gluten-Free Organization. In just five years, the company reached domestic U.S. sales of 70,000 9L cases in 2021 through distribution in 44 states; the volume from the five additional countries in which Drake's Organic Spirits are sold was not counted in this award.
While most American spirits are distilled from GMO corn, Drake's Organic Spirits bases its vodka and rum on organic cane sugar, a fast-growing grass that can be harvested twice per year for four years before replanting is required, making it far more sustainable than GMO corn and preventing millions of tons of herbicides and pesticides from entering the eco-system. Drake's RTD BOXTAILS™ were innovated in 2020 which had a major impact on 2021 volumes: packaged in 1.75-liter cartons that are recycled, recyclable, and 100% compostable, at 14 cocktails per box each Drake's BOXTAIL additionally prevents five aluminum cans from going into landfills.
Mark Anderson, CEO and Co-Founder of Drake's Organic Spirits, comments: "We invest considerable time and money to make products that are 'better for you, better for the planet,' and have spent the last five years educating consumers on this. Now sustainability is a huge trend: consumers read labels, care about what they put into their bodies, and support corporations that support our planet, which has all worked drastically in our favor. Next up we are expanding our B2B network, selling our organic cane distillate to various partners. The more of us that are carbon negative, the better."
Hi-res images, interviews, and media samples are available upon request.
Source: Drake's Organic Spirits
Tags