Drainage Solution Supplier Standartpark Changes Name to Vodaland
Press Release
•
Jun 30, 2022
The name may be new, but Vodaland continues to build on the company's decades of experience in environmentally-focused drainage systems.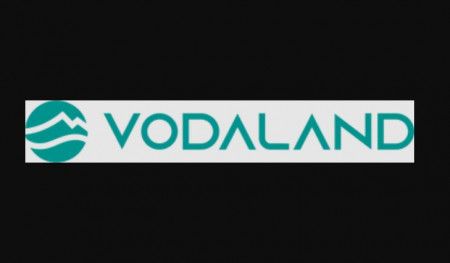 MARYLAND HEIGHTS, Mo., June 30, 2022 (Newswire.com) - Vodaland, previously Standartpark, is proud to continue producing innovative and eco-conscious drainage solutions as they have for more than two decades.
As a leading yard drainage company, Vodaland remains committed to creating solutions that take both current land conditions and future improvements into account. Services include a wide range of yard drainage systems for home and industrial land, with more than 4,000 specially designed products certified to ISO standards.
Vodaland landscaping drainage systems, for example, are uniquely designed to meet the draining challenges posed by inadequate sloping, impacted soil, runoff erosion, and other common problems—all of which can lead to environmental and foundational hazards, as well as pests and potential health impacts.
In an effort to solve drainage problems and reduce these long-term negative effects, Vodaland backyard drainage design and engineering services provide customers with smart solutions that are optimized to fit their needs. Vodaland drainage systems for yards include trench drains, slot drains, catch basins, and other drainage systems and accessories. Meanwhile, the company's R&D division continues to innovate so that all drainage challenges have a reliable fix.
More than 1.2 million customers already depend on Vodaland drainage systems for their yards. Find Vodaland products in 11 countries, and discover what happens when safety meets aesthetics and smart, durable drainage design. Interested persons may contact Vodaland sales representatives for any and all product inquiries.
With its new name, Vodaland welcomes a new era of innovation that will continue to be shaped by the company's dedication to providing the very best drainage products and services.
About Vodaland
Vodaland, formerly Standartpark, is a national leader in environmentally-driven engineering designs, offering safe and secure solutions for water collection and treatment, drainage, permeable paving, and more for home and industrial use. With more than two decades of experience and nine production facilities, Vodaland ensures that all products are made to the highest environmental and land improvement standards, and currently boasts more than 1.2 million satisfied customers around the globe.
For more information, please visit www.vodaland-usa.com.
Source: Vodaland