Dr. Todd Lanman Presents the Latest Developments in Lumbar Facet Replacement and Periprosthetic Osteolysis Management, 7-Year M6-C IDE Results at ISASS23
Press Release
•
Jun 12, 2023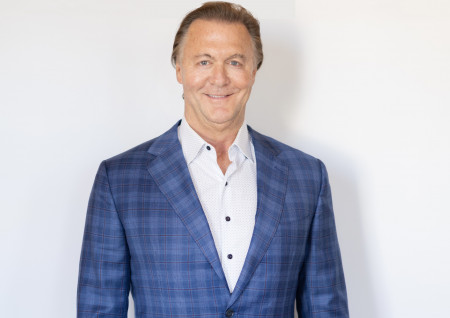 SAN FRANCISCO, June 12, 2023 (Newswire.com) - Todd Lanman, MD, of Lanman Spinal Neurosurgery and ADR Spinal Restoration Center, gave several presentations on each of the three days of the 23rd Annual International Society for the Advancement of Spine Surgery Conference (ISASS23) Meeting in San Francisco, California.
In the first session of the conference, Dr. Lanman made a compelling case for why spine surgeons need to have the ability to provide patients with lumbar facet replacement. He presented cases that demonstrate how patients are severely affected by lumbar facet disease, spinal stenosis, and spondylolisthesis from L2 to L5. Dr. Lanman went on to describe how the Total Posterior Spine (TOPS™) system, now approved in Europe, is making lumbar facet replacement a reality and greatly improving the lives of patients. Dr. Lanman suggests that total posterior spinal arthroplasty will gradually eclipse spinal fusion for many cases of spondylolisthesis, just as artificial disc replacement has eclipsed fusion for intervertebral disc diseases.
This talk was followed by a panel discussion that included Drs. Todd Lanman, Harel Deutsch, Roland Kent, and Luis Manuel Tumialán.
On the second day of ISASS23, Dr. Lanman reviewed the clinical and radiographic findings associated with periprosthetic osteolysis. In this rare complication of cervical disc replacement, the bone surrounding the implant degenerates. This bone breakdown may loosen the artificial disc, causing pain and dysfunction. Dr. Lanman recommended ways to clinically manage this unusual complication.
On the last day of the conference, Dr. Lanman presented 7-year Investigational Device Exemption (IDE) trial results of the M6-C cervical disc replacement device. Like other cervical disc trials, artificial disc replacement with M6-C is superior to anterior cervical discectomy and fusion (ACDF) in reducing pain and neck disability. Reoperations rates are similar to other commercially-available artificial discs.
About Dr. Todd Lanman:
Todd Lanman, MD has over three decades of experience as a spinal neurosurgeon and has spent the last 25 years practicing spine surgery in Beverly Hills. In addition to being a world-renowned spinal surgeon, Dr. Lanman has also had 11 spinal surgeries, including spinal fusions and artificial disc replacements. Because of these experiences as a surgeon and as a patient, Dr. Lanman brings a unique perspective to his surgical practice.
About Lanman Spinal Neurosurgery:
Lanman Spinal Neurosurgery is committed to improving patients' quality of life by relieving pain and restoring spinal motion. The Beverly Hills practice has been at the leading edge of spine health for the past quarter of a century and most recently expanded nationwide with the Artificial Disc Replacement Spinal Restoration Center. Lanman Spinal Neurosurgery has and continues to pioneer artificial disc replacement and fusion revision surgeries to help neck and back pain sufferers live their best lives.
Source: ADR Spinal Restoration Center