Dr. Ray Faderani Bringing Attention to New Minimally Invasive Spine Technology
Press Release
-
updated: Nov 29, 2017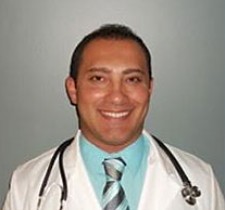 GREENACRES, Fla., November 29, 2017 (Newswire.com) - Millions of Americans suffer from nagging back and neck injuries. While many of these can should be able to be fixed over time, many people need surgery. South Florida's Dr. Ray Faderani is leading the way to treating these injuries with new technology.
"When it comes to treating nagging spinal injuries, surgery should always be the last option," says Dr. Ray Faderani, DO, of Atlas Medical and Orthopedics.
For those who have injuries that cannot heal on their own, surgery will have to take place. Minimally Invasive Spine Procedures (MIS) continue to be the natural trend for back and neck injuries.
The American Association Of Neurological Surgeons states that the goal of minimally invasive spine surgeries "is to stabilize the spinal joints and vertebral bones. The operation also relieves the pressure applied to the spinal nerves. The pain can additionally be a result of conditions such as bone spurs, herniated discs, spinal instability, spinal tumors, and scoliosis.
"As opposed to open spine surgeries, minimally invasive surgical procedures can be faster, safer, and require less recovery time."
Benefits From Minimally Invasive Spine Surgery
Dr. Ray Faderani is always quick to mention that this type of surgery is a last resort in many cases.
Benefits of the surgery include:
Decreased possibility of infection or post-surgery pain
​Minor blood loss
​Enhanced cosmetic results
​Reduced chance of muscle casualty
​Reduced reliance on pain medications
New Technology Being Utilized
Dr. Ray Faderani is one of the primary doctors in his field to bring the latest technologies to South Florida. At first, there was a high rate of skepticism about these operations in the last decade. Because they were relatively new and not many physicians trained in this field, patients were cautious.
These operations and technology have now become the backbone of spine care due to the established record of success. For the past decade, the success has come from use in Europe and the United States.
"Some spine conditions still require conventional extensive open-surgery treatment, such as tumors, unusual infections, and high-degree scoliosis," adds Dr. Faderani. "It is imperative to have a spine physician that can impartially provide a treatment plan with the emphasis to keep this procedure as minimally invasive as possible."
"The high-grade possibilities should cater to that person," says Dr. Ray Faderani. "When giving a determination, I take a look at all the information. Doctors use examinations and high field imaging (MRI) to make an informed determination of the patient. Open surgery is sometimes avoidable."
Recovery Times Are Diminishing
More patients around the country are seeking minimally invasive spine surgeries because of the decreased rehabilitation time and lessened risk. For instance, with operations performed in a conventional endoscopic discectomy, patients sometimes will be discharged and sent home the same day as the operation.
This information has proven to be a deciding factor for many patients. Before minimally invasive spine operations, the patient stayed in the hospital for almost seven days with increased risks for infections, potential diseases, and life-threatening blood coagulation.
Furthermore, the critical post-operative period reduced. More importantly, many experienced less pain while using minimally invasive techniques and post-operation physical treatment.
"When considering this kind of surgery option, the patients always ask about recovery time and when they can return to work and a regular life," Dr. Ray Faderani adds. "The recovery time can be days instead of weeks or months. Therefore, the advantages of these operations are undeniable."
Some injuries that can be approached with minimally invasive spine procedures are herniated and bulging discs, spinal stenosis, degenerative disc disease, and osteoarthritis. Consult your family doctor to see if you are a candidate for these methods.
To schedule an appointment with Dr. Ray Faderani, please call 1-800-311-DOCTOR (3628).
Media Contact:
Eric Blankenship
Eric@netreputation.com
786-332-6554
Source: Web Presence, LLC
Share:
---
Categories: Healthcare and Medical Informatics, Healthcare and Medical News, Medical
Tags: Dr. Ray Faderani, Dr. Ray Faderani Florida, Dr. Ray Faderani Greenacres
---