Dr. Rahat Faderani is Setting the Bar in Interventional Injury Care
Press Release
•
updated: Oct 10, 2017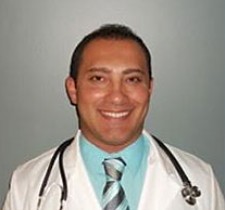 GREENACRES, Fla., October 10, 2017 (Newswire.com) - ​In his three South Florida locations, Dr. Rahat Faderani is treating patients with an honest diagnosis of injuries from sports, car accidents, and the everyday wear and tear of the body. Using MRI (Magnetic Resonance Image) and fluoroscopy, plus the latest technology in diagnostic ultrasound techniques to diagnose specific to musculoskeletal injuries.
Dr. Faderani uses procedures that are minimally invasive that is appropriate for their individual injury. He also prescribes a number of safe, non-addictive painkillers that caters to the injury the person has suffered.
Professional medical services in foreign languages are hard to find in the area. Many patients, because of this barrier, find it frustrated and a challenge to develop a trusting relationship with a medical professional close to their home.
Learning several languages has helped Dr. Rahat Faderani expand his patient list and become a trusting voice in the community. Families have decided to come to Dr. Faderani for their medical needs because of this trust, and it starts with the understanding of foreign languages to accommodate the diverse community his clinics are in.
"I hear about stories from my patients about other medical facilities who don't understand just how important the trust factor is when choosing a doctor," says Dr. Faderani. "Breaking down that barrier is such a relief to some of my patients, and to go along with the great care from my team is the reason why they trust their family to come here too."
For example, in one of his patient rooms, a woman had a lower back herniated disc. She needed a walker to assist her to get into the room. She spoke a broken version of French called Creole.
At her lower back injection, Dr. Rahat Faderani became the interpreter during the procedure with the assistant. Later, she came back for her next appointment with a home-cooked meal for Dr. Faderani to show her gratitude in helping her understand what exactly was being done during the procedure in her native language. She was happy and relieved she was able to find a doctor that can explain what is wrong with her back, and provide her the care and comfort needed to get back to a normal life.
Not only does Dr. Faderani treat people in his community from multiple backgrounds, he also has local professional athletes make their way into his clinics around the Miami area.
The local professional basketball team recently had a player who suffered an injury on the court this season. Dr. Rahat Faderani and his team of medical professionals were able to get an MRI done on the player quickly to assess the possible damage and provide an honest diagnosis.
In basketball, players have to jump and pivot quickly. This can lead to tearing of the ACL ligament, causing a player to be out of action for an extended amount of time. These athletes come to Dr. Faderani because they trust his diagnosis and his care that continues even when the athlete is not in the clinic.
"I always follow up with the athletes after they leave and recover from injury," Dr. Faderani explains. "I want them to know if they need care and a professional medical opinion in the future, I'm always going to be there."
It's this kind of care and going the extra mile when it comes to his patients that have made Dr. Rahat Faderani a staple in the community and to the medical needs of its people.
Disclosure: Dr. Rahat Faderani does not prescribe addictive narcotics
Source: Dr. Rahat Faderani