Dr. Rahat Faderani Becoming Miami's Leader in MRI Diagnosis for Professional and Collegiate Athletes
Press Release
-
updated: Oct 3, 2017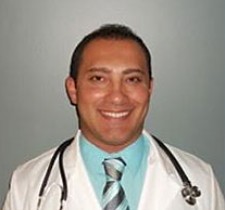 GREENACRES, Fla., October 3, 2017 (Newswire.com) - Professional and collegiate athletes are relying on Dr. Rahat Faderani for their MRI (Magnetic Resonance Image) needs when it comes to their injury while playing or training.
His three locations in Miami, Fort Lauderdale, and Palm Beach are becoming reliable centers of correct diagnosis and imaging of their injuries. Dr. Faderani started his career helping patients of numerous occupations, but in the past year more and more athletes are making their way to his office. Unfortunately, injuries are a part of any sport, but he is making the recovery process as quick and pleasant as he can.
Athletes of Miami's professional and collegiate teams depend on Dr. Rahat Faderani for a correct MRI diagnosis to help them find the right treatment and rehabilitation procedure if needed.
If an athlete hurts his or her knee, they need an MRI. MRI machines provide an electromagnetic field that stimulates the natural electromagnetic elements of your body protons by using harmless radio waves.
Unlike CT (Computed Technology) scans, an MRI works without the use of radiation. The athlete lies motionless as possible on a table that slides into the tube-shaped machine.
As the waves bounce back, they are turned into images. The images are comprised into a detailed, two-dimensional picture for Dr. Rahat Faderani to make a correct diagnosis.
Every kind of sport, no matter who the athlete is, has a tendency to have specific injuries to certain parts of the body. For example, basketball players have to jump and pivot during play. These sudden stops and movements could lead to tearing the ACL ligament.
While a tear may not sound as bad as breaking a part of the body, ligaments are a different story; they are extremely fragile.
MRIs performed by Dr. Rahat Faderani at one of his three outstanding locations would determine the extent of the ACL injury. This is because of his exceptional knowledge and diagnosis of the areas of soft tissues and ligaments.
"After almost every week's worth of games, you hear news of a player suffering an extreme, career-threatening injury," Dr. Faderani says. "It's so important for me and my great staff to make sure the injury is as serious as initially thought. A correct diagnosis is what I strive for."
It's that trust between the athlete and Dr. Rahat Faderani that is making his client list grow but also seeing these athletes continue their rehabilitation at one of his three clinics.
"While an injury can be devastating for the team and athlete, it's important for me to give an honest, professional diagnosis," Dr. Faderani proudly states. "I always follow up with the athletes, even after they have fully recovered from injury. The athletes appreciate the friendship and care; it's something they don't experience with many medical professionals."
Dr. Rahat Faderani continues this care from his clinic to the community, working closely with the La Caridad Free Clinic. He delivers free medical care for underserved populations in the Broward and Palm Beach areas.
After studying medicine at Nova Southeastern University, he later became a diplomate of the American Academy of Pain Management. He also is a member of the American Society of Interventional Pain Physicians and the Florida Academy of Pain Medicine. He also shares his knowledge to American Society of Pain Educators, putting an emphasis on the education of non-addictive pain medicine for patients.
Source: Web Presence LLC
Share:
---
Categories: Healthcare and Medical Informatics, Healthcare and Medical News, Medical
Tags: Rahat Faderani, Rahat Faderani Florida, Rahat Faderani Greenacres
---