Dr. Muhammad Mirza Helps Reduce Excess Sweat With BOTOX Treatments
Sweating profusely is a condition which can affect the quality of everyday life and harm a person's self-esteem. Dr. Muhammad Mirza has a solution.
Press Release
-
updated: Jul 20, 2018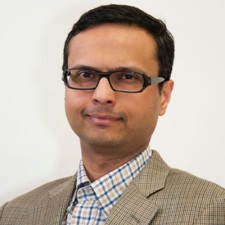 CEDAR GROVE, N.J, July 20, 2018 (Newswire.com) - It's not something that everyone thinks about, but excessive sweating can be annoying and severely embarrassing. Sweating at the gym is one thing, but sweating profusely when you're not under any considerable strain is something else. This condition - called primary axillary hyperhidrosis - is something that doctors like Dr. Muhammad Mirza have been aware of for years, and have been working steadfastly to produce mitigating treatments. One of the most effective treatments is one of the most unlikely - BOTOX.
What is BOTOX?
BOTOX is the FDA-approved and most popular brand of botulinum and is most well-known for its aesthetic applications especially when it comes to reducing wrinkles and enhancing lips. However, what many people don't know is that BOTOX has also been approved to treat upwards of eight medical conditions in the United States, as long as they're administered by professionals such as Dr. Muhammad Mirza. One of these treatments is to prevent individuals from sweating excessively.
How does it work?
When BOTOX is applied to a troubled area - in this case, an armpit or perhaps the lower back - it temporarily blocks the secretion of the chemical which signals to your body to produce sweat. The rest of your body will sweat just as it normally does, so there's no need to be concerned about overheating. The BOTOX simply prevents your body from sweating temporarily, and sweating will return to normal levels once the treatment wears off. The BOTOX is inserted just below the surface of the skin, making it a very shallow and superficial treatment.
Choosing the right professional
Just as you would when going to the dentist, it's important to choose a qualified and trustworthy professional to carry out your treatment. Dr. Muhammad Mirza not only provides effective treatments, but he approaches the individual patient with care and thoughtfulness to ensure each BOTOX session is of the highest standard.
It's also worth noting that Dr. Muhammad Mirza's prices are extremely affordable. An average BOTOX treatment can cost upwards of $800, whereas Dr. Mirza offers treatments well below the market average. With his prepayment option, you can also save up to 15% more on treatments, giving you more BOTOX for your buck.
To read more on Dr. Muhammad Mirza, you can read how he helps clients escape chronic migraine pain through botox.
Media Contact
Web Presence, LLC
Eric Blankenship
786-332-6554
Source: Dr. Muhammad Mirza
Share:
---
Categories: Healthcare and Medical News
Tags: Dr. Muhammed Mirza, Dr. Muhammed Mirza Cedar Grove, Dr. Muhammed Mirza New Jersey
---