Dr. Mark Christensen of New Hampshire Discusses Teacher Appreciation Day
Press Release
-
updated: May 31, 2017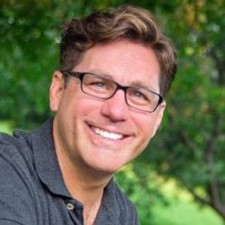 Newport, New Hampshire, May 31, 2017 (Newswire.com) - Mark Christensen from New Hampshire has worked in education in various roles throughout his career from classroom teacher to school administrator to marketing communications. He holds his Ed.D. in Curriculum & Technology from Plymouth State University/Argosy."
Mark Christensen states: "Once a year, we celebrate 'Teacher Appreciation Day.' It is that particular day of the year in which we tell our teachers that we care about them, and that we appreciate what they do for us. This special day has been set as the Tuesday of the first full week of May each year. Thus, I believe that this might be a good time to start reflecting on those teachers who have helped shape our lives."
First of all, let us remember what American novelist, historian and journalist Henry Adams said about teachers:
"A teacher affects eternity; he can never tell where his influence stops." (proverbia.net)
"This is certainly true, because most of us will be able to remember that one teacher — the one who really made a difference in our life. My favorite teacher was Ms. Gosling. It was her who introduced me to art, and particularly photographs, sculptures, and paintings. Again and again, she would tell me to "Look. See. Think." Thus, whenever I visit a museum or see a new piece of art, I remember this and how she taught me to appreciate art," says Mark Christensen.
To honor Teacher Appreciation Day, Dr. Mark Christensen of New Hampshire, has gathered some friends to discuss their favorite teachers.
Solutions Engineer Heather Woolfrey recalls:
"My favorite teacher was Mr. Richard. I had him for 6th grade Social Studies. My favorite unit was in Ancient Egypt because he incorporated so many cool projects into those few months. We built our own version of the pyramids using sugar cubes and wrote a story in hieroglyphics. We also learned about the process of mummification which, to a 6th grader, is like the grossest but coolest thing ever! He made learning interesting, but most of all, he made it interactive, which was a great fit for my learning style!"
Product Support Lead Todd DeSchuiteneer recollects:
"My Favorite teacher was Mrs. Walden in my Freshman year Health class. Although the class was mandatory and no one really liked the content, Mrs. Walden came up with fun and exciting options for class presentations and to get us involved. She helped the entire class realize their potential with projects that involved everyone. While some students selected art and visual presentations, some chose more unconventional presentation methods like rapping, which kept things fun! She was a great teacher in every sense of the word!"
Senior Account Executive Will Redway has this to say:
"Mrs. Barnes. Greenwich High School English Teacher. She knew how to inspire the class and focus my energy on reading. She understood where the motivations of great writers came from. I gained lifelong lessons from her class and the books I read. Lessons I still use today."
Principal Consultant Zach Limoges remembers:
"My favorite teacher was Mr. Roger Tessier, from High School. He found a way to make Math fun, interesting, and humorous (I altered my schedule to ensure I'd have him my final three years). He treated us with respect and held us to the highest standards as students and adults. Mr. Tessier disliked standardized tests but felt it was the right thing to present best the material in a way we could understand and apply the knowledge. I am forever grateful to have had such a powerful and positive role model in my life and continue to apply his lessons every day."
Senior Digital Marketing Manager Andria Mullaney reminisces:
"Mrs. Nancy-Jo Caplan Zadek, my elementary English teacher, stood out above all the rest as one of the most inspiring, positive and fun educators throughout my childhood. She took the time each day to find new and creative ways to entice her students to fall in love with reading. I have fond memories of her reading books aloud for hours. We'd drifted into the story as if we were right there with the characters. I can't thank her enough for caring so deeply about her students, and being a role model for every child that was lucky enough to call her their teacher."
Mark Christensen ends with: "For Teacher Appreciation Day, I want to thank all teachers all over the world for their fantastic work, and mainly for the things they do that haven't been noticed and appreciated. I want to tell every teacher to always remember that somehow, they have been the favorite of certain students who are forever grateful for what they have done."
Press Contact: Chris Hinman, 786-332-6550
Source: Mark Christensen
---
Categories: Teachers, Instructors, and Professors, Public Schools, Education
Tags: Mark Christensen, Mark Christensen New Hampshire, Mark Christensen Newport, Mark Christensen Principal
---