Dr. Frieda Hottenstine Joins Animal Medical Center, Bringing Expertise in Veterinary Care and Compassion
Press Release
•
Oct 3, 2023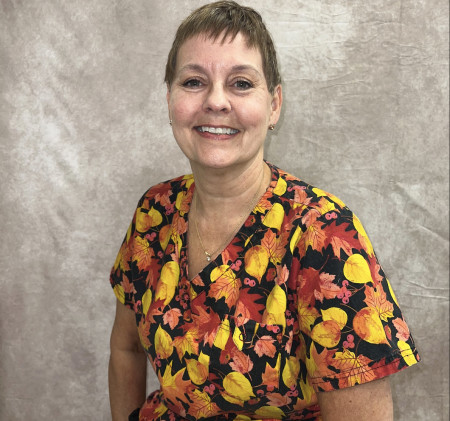 BRANDON, Fla., October 3, 2023 (Newswire.com) - Animal Medical Center (AMC), a leading provider of comprehensive veterinary services in Brandon, FL, is proud to announce the addition of Dr. Frieda Hottenstine, VMD, to their veterinary team. With her exceptional skills, extensive experience, and deep commitment to animal care, Dr. Hottenstine is set to make a significant impact on the well-being of pets in the local community.
Dr. Hottenstine received her doctorate degree in veterinary medicine from the University of Pennsylvania and has been honing her veterinary skills for over 30 years. She worked in private practice as an associate veterinarian for 10 years. In the year 2000, Dr. Hottenstine opened her own practice, All Creatures Veterinary Hospital in Coventry, Connecticut, which she operated for 17 years prior to relocating to Florida. Dr. Hottenstine worked as a relief veterinarian for several years prior to finding her new home at Animal Medical Center.
Dr. Hottenstine has earned praise for her commitment to compassionate and high-quality veterinary care. Her dedication to helping animals and her ability to build strong connections with both pets and their owners have made her an esteemed member of the veterinary community.
AMC is known for its exceptional veterinary services, state-of-the-art facility, and compassionate approach to animal care. With the addition of Dr. Hottenstine to their team, they aim to further enhance their ability to provide top-notch veterinary care to their clients. Her expertise and dedication perfectly align with AMC's mission of ensuring the health, happiness, and longevity of all their patients.
Dr. Hottenstine's arrival at AMC has been warmly welcomed by both the staff and the community. Her strong track record of providing exceptional veterinary care, combined with her gentle and caring approach, makes her an invaluable addition to the team. Clients can expect to receive the same exceptional service and personalized care that AMC has become known for, with the added benefit of Dr. Hottenstine's expertise and compassionate touch.
Animal Medical Center is excited to have Dr. Hottenstine on board and looks forward to the positive impact she will have on the well-being of the pets in their care. With her commitment to excellence, passion for animal welfare, and exceptional skills, she is set to make a profound difference in the lives of countless animals and their families.
For more information about Dr. Hottenstine and Animal Medical Center in Brandon, FL, please visit https://www.animalmedcenterfl.com/about-us/.
Source: Animal Medical Center FL